Are you, or is your loved one, a survivor of childhood sexual abuse or sexual assault? Our compassionate legal team can help.
You have powerful legal options
Free, confidential consultations
You owe us nothing until we secure compensation
You may be eligible to pursue a civil lawsuit against the responsible parties. Trust our team to handle your case. Learn more in a free consultation today.
24/7 Confidential Consultations
We strive to provide every client with the personalized guidance and care they deserve.
— Ashley Hadler, Esq.
"Compassionate."

I found the attorneys at Cohen & Malad to be honest and responsive.
Abuse Guardian
Reviewed by
Brian C.
on .
Were you, or was your child, sexually abused or assaulted in Indiana? Our dedicated team of Indiana personal injury attorneys are here to help. You have powerful legal rights. Indiana law offers you the opportunity to pursue justice on your own terms.
Experienced Indiana Attorneys Fighting For Your Rights
AbuseGuardian.com is sponsored by a national network of experienced litigators, attorneys and support staff who focus their legal practice on sexual abuse and sexual assault cases. To pursue cases in Indiana, we have partnered with the dedicated attorneys at Cohen & Malad, LLP, one of Indianapolis' preeminent personal injury firms.
Since 1968, the attorneys of Cohen & Malad have been fighting for justice, protecting the rights of survivors and holding responsible parties accountable. Throughout their decades of service, Cohen & Malad's experienced litigators have recovered millions of dollars in compensation for clients.
These are lawyers you can trust, attorneys who believe in you and have only one goal - protecting your best interests. As a sexual abuse or assault survivor, you have numerous choices in representation. We are honored that you have considered our attorneys.
[]
keyboard_arrow_leftPrevious
Nextkeyboard_arrow_right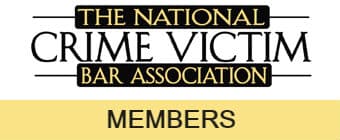 Our Indiana Sexual Abuse & Assault Litigation Team
Leading our Indiana litigation team are Jeff S. Gibson, Gregory L. Laker and Ashley N. Hadler, three experienced litigators with a proven track record of holding negligent parties accountable in sexual abuse and sexual assault cases. Cohen & Malad, LLP's sexual abuse and assault litigation team has successfully represented numerous clients in complex cases.
Ashley N. Hadler, Esq.
Ashley N. Hadler is a personal injury attorney who focuses her practice on sexual abuse claims, taking on cases at the intersection of sex crimes and nursing home abuse. One of her most recent cases involves a nursing home patient who was repeatedly sexually abused by an employee of the facility who was allowed unrestricted access to the victim's room.
Ms. Hadler represents clients of all ages, from children to the elderly. With an extensive background in science, including a membership in the Health Law Society and Certificate in Health Law, she is well-positioned to assist clients who have been assaulted or abused by healthcare professionals, along with those living in nursing homes, assisted living facilities and other long-term care facilities.
Before returning to Indianapolis, Ms. Hadler spent a number of years representing clients throughout Illinois and northern Indiana. Her years in Chicago were spent litigating complex cases against nursing home and hospital corporations for the abuse her clients suffered at the hands of employees and failed safety policies.
Ashley has been recognized as a Super Lawyers Rising Star in Indiana and Illinois every year since 2015, and was recently named an Illinois Super Lawyers Emerging Lawyer. She is a member of the Indiana Trial Lawyers Association and the American Association for Justice, also serving as a volunteer guardian for the Indianapolis Center for At Risk Elders.
Gregory L. Laker, Esq.
Gregory L. Laker serves as Chair for Cohen & Malad's Personal Injury Practice Group, through which he focuses on representing families who have been devastated by the sexual abuse of a child. Mr. Laker is a compassionate advocate for children's rights, providing his clients with aggressive representation in complex civil matters across the country.
Greg has lectured on personal injury law in Indiana, Nevada and Louisiana, offering insights from his significant experience to other litigators. He has served on the national leadership for many major pharmaceutical litigations. He is also a Riley Society Board Member for the Riley Hospital for Children in downtown Indianapolis.
Jeff S. Gibson, Esq.
Jeff S. Gibson is an experienced Indiana litigator who has successfully represented many clients in sexual abuse and sexual assault cases. He also serves as Cohen & Malad's lead litigator for dangerous drug and medical device cases, having served in numerous national leadership positions for mass torts centralized around the country.
He is currently an active member of the team at Cohen & Malad representing cities and counties throughout Indiana in the litigation against opioid drug manufacturers and distributors.
Mr. Gibson is also an educator, having published multiple articles on a variety of legal topics in nationally-respected legal journals. He frequently presents on these topics at conferences organized by the Indiana Trial Lawyers Association and the American Association for Justice.
Jeff is a Board Member for the Indianapolis Monumental Marathon.
Pursuing Justice After Sexual Assault Or Abuse
If you or a loved one were sexually assaulted or abused, you have powerful legal options.
You may be eligible to file a civil lawsuit to hold the responsible parties accountable in a court of law. This is your right as a resident of Indiana. In bringing responsible parties to justice, the criminal justice system plays an active and essential role, pursuing, prosecuting and incarcerating the direct perpetrators of sex crimes. Child molesters, sexual abusers and assaulters can be held accountable, fined and put in prison for their actions.
Third-Party Sex Crime Lawsuits
But in many cases, there is another story to tell, a story of the institutions, businesses and cultures that made sexual abuse possible in the first place.
For every massage therapist who sexually assaults a client, there is a massage spa that failed to protect its customers. For every priest who sexually abuses a child, there is a Catholic Diocese who may have failed to act to prevent the abuse. For every doctor who inappropriately touches a patient, there is a hospital that failed to act.
Why Civil Justice Matters
These are also terrible injustices, but the criminal justice system isn't equipped to prosecute these additional defendants, because these are stories of negligence, a careless disregard for the safety and wellbeing of others, not criminal law.
The civil justice system is designed to tell these nuanced stories. In a civil lawsuit, you and your family have the power to hold these additional third-party defendants accountable for their failures and misconduct. You can right the wrong that harmed you and your family.
Holding Institutions Accountable For Their Failures
In a civil lawsuit, the Catholic Church can be held accountable for its decades-long policy of protecting child molesters. In a civil lawsuit, hospitals can be held accountable for allowing dangerous predators to practice medicine. Child care centers can be held accountable for failing to perform adequate background checks, and nursing homes can be held liable for allowing predators unfettered access to elderly patients.
These are the stories our attorneys live to tell - your story, the story of what happened to you or your loved one. Our only goal is to bring the truth to light. We fight to represent clients throughout Indiana, bringing our substantial experience and resources to bear in cases of childhood sexual abuse and sexual assault. Your best interests are at the heart of everything we do.
Learn More In A Free Consultation
You can raise your voice for justice. You've suffered a terrible wrong, but you can fight back and force the responsible parties to account for their misconduct. You have rights; we want to help you protect them. Contact our experienced attorneys today to learn more.
Contact us now for a free, confidential consultation. Your consultation comes at no charge and no obligation, so you can learn more about your legal options without any risk.
Worried about the cost of filing a lawsuit? Don't be. Our dedicated team of Indiana sexual abuse and assault attorneys only offer their services on a contingency-fee basis - that means you pay us nothing until we secure compensation in your case.
You have nothing to lose, and everything to gain, from reaching out for help.
---
Cohen & Malad, LLP can be reached at:
1 Indiana Square Suite 1400 Indianapolis, Indiana 46204