Were you or a loved one sexually assaulted in Indiana? Our dedicated team of sexual assault attorneys are here to help.
You have powerful legal rights
Free, confidential consultations
You pay us nothing until we recover compensation
Learn more about filing a sexual assault lawsuit today. You can raise your voice and demand justice. Find more information in a free consultation.
24/7 Confidential Consultations
Sexual assault survivors deserve strong support and experienced legal guidance.
— Gregory L. Laker, Esq.
"Honest & Caring."

The attorneys at Cohen & Malad really took care of me.
Abuse Guardian
Reviewed by
Jane P.
on .
Sexual assault and other sex crimes can ruin lives. If you or a loved one were sexually assaulted, we understand the powerful and painful emotions that such a crime can bring up. Shame, embarrassment, fear, anger, sadness - these are natural reactions to a terrible trauma. But you don't need to live in the shadows. What happened to you does not define you. You are more than the assault that has hurt you. You are strong. You are beautiful. You are more.
This Was Not Your Fault.
Whatever your situation, know that this was not your fault. You did nothing wrong. You are a survivor, and you have powerful legal rights. You can fight back and hold the responsible parties accountable. You can find your voice again. It's possible thanks to Indiana's strong tradition of civil law, a tradition that allows sexual assault survivors to pursue compensation.
Why The Civil Justice System Matters
Everyone agrees that sexual offenders should be punished, often harshly, for their crimes, but today's criminal justice system is still lacking when it comes to support for survivors. After running through the rigors of a criminal prosecution, many sexual assault survivors feel as though they were used, rather than assisted, as pieces of evidence in the criminal case.
There is another option. While we urge you to participate fully in the criminal justice process, and take advantage of all of your rights as a survivor of crime, you should know that you have other options available to you, including a private civil lawsuit.
The criminal justice system pays little heed to the needs of survivors. Financial compensation and emotional counseling are often lacking. But the civil justice system is also open to you. You may be able to file a private civil lawsuit and pursue justice on your own terms.
Filing Your Own Lawsuit After Sexual Assault
With an experienced attorney, you can fight back against the responsible parties and hold them accountable, while also pursuing financial damages, including compensation for your medical expenses, lost wages and also damages for your pain and suffering.
This is your right as a resident of Indiana. Your lawsuit is yours and yours alone. There are no prosecutors to stand in the way of justice - just you, your story and the jury.
This is your choice and your decision. We can't make it for you, but we do know that filing a lawsuit, and pursuing justice and accountability, can be a powerful step on the road to recovery. You can take control over a situation that probably feels like it's completely out of control. Our legal team has only one goal - to protect your best interests.
[]
keyboard_arrow_leftPrevious
Nextkeyboard_arrow_right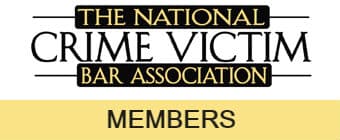 Surge Of Sexual Assault Lawsuits Brings Hope, Change
You are not alone. In the wake of the #MeToo movement and general changes in our societal outlook on sexual assault, thousands of sexual assault survivors across the nation are standing up and raising their voices for change.
Over the past five years, our attorneys have watched with astonishment as sexual assault and sexual abuse survivors from every corner of the country have begun to share their stories of pain and hope with the world. Many of these survivors have chosen to file private civil lawsuits to hold their abusers accountable.
Taking Aim At The Root Of The Problem
One thing these survivors share in common is that they all know that holding the direct perpetrators of sexual assault accountable isn't enough. Sexual assault isn't just a crime committed by one person against another. It's part of a cultural problem, a problem of institutions and businesses and organizations that enable sexual assaults to occur.
That's why so many sexual assault lawsuits name additional third-party defendants in addition to the crime's direct perpetrator - because for every massage therapist who assaults a client, there's a massage spa owner who failed to adequately conduct a background check. For every doctor who assaults a patient, there's a medical practice that looked the other way. For every nursing home employee who abuses a resident, there's a facility manager who allowed the predator to gain unfettered access to his victim.
Holding Responsible Third-Parties Accountable
These are deep and lasting failures. In the legal field, we call them examples of negligence, a careless disregard for the safety and wellbeing of others. But in most cases, these aren't punishable crimes, and the institutions and businesses who commit them won't be criminally prosecuted. Criminal prosecution is almost always reserved for the direct perpetrator.
That's why the civil justice system is so powerful. In civil courts across the nation, sexual assault survivors can pursue justice on their own terms against the third-party defendants who allowed their assault to occur. Finally, you can stand up against the systems and power structures that allow sexual assault to happen. That's your right in Indiana.
Colleges and universities can be sued for failing to respond adequately to dangerous sexual predators. Hospitals and nursing homes can be sued for allowing predators to abuse patients. Businesses can be held liable for allowing harassment and sexual assault to occur in the workplace. Hotels and motels can be held accountable for failing to adequately protect guests and residents. Police departments can be sued for failing to discipline their officers.
That's just a small sample of the possible defendants in a sexual assault lawsuit, but the point should now be clear. Institutions, businesses and individuals who enable sexual assault through their inaction and wrongful conduct can be held accountable.
Needless to say, sexual assault lawsuits can also be filed against the direct perpetrators of the crime - the doctors who abuse their patients, the co-workers who commit assault and the massage therapists who inappropriately touch their clients.
Intentional Torts
Indiana's strong history of civil law allows survivors to file suit against direct perpetrators under three inter-linked legal theories, all of which are known as intentional torts:
Assault - While most people think of "assault" as a violent attack, the term actually has a very specific meaning in the civil law. In civil cases, "assault" refers to the attempt or threat of violence, not the violence itself. Assault can still hold, even if there is no actual physical contact. It's a gesture or action or statement that makes the victim fear the imminent threat of physical harm.
Battery - In civil law, "battery" refers to the actual physical contact threatened in the tort of assault. In technical terms, "battery" is the intentional touching of another person's body in an offensive or harmful manner without the other person's consent. It should be obvious that most sexual assaults fall under this category.
Intentional Infliction of Emotional Distress - Occasionally referred to as the tort of outrage, the intentional infliction of emotional distress is fairly self-explanatory. It occurs when a defendant acts intentionally or recklessly to inflict emotional distress by behaving in an extreme and outrageous manner, as when someone makes a threat of future harm to someone else.
These three intentional form the basis of most sexual assault lawsuits that pursue compensation from the crime's direct perpetrator. In most cases, you will see them occur together as three separate claims against the offender.
How Negligence Works
Lawsuits filed against third-party defendants (the business that employed the direct perpetrator, the hospital where they worked), on the other hand, are generally filed under the legal theory of negligence. In simple terms, negligence is the failure to uphold a duty.
The Duty To Care
A prior duty must exist for a claim of negligence to hold, but if you think about it, most businesses and institutions have a legal and ethical duty to reduce the risk of sexual assault as much as reasonably possible. Massage spas, medical offices, hospitals, colleges and universities, workplaces, hotels and motels, train lines, vacation resorts, psychiatric facilities, sports clubs, schools - all bound by the duty to prevent sexual assault.
Example: Nursing Home Sexual Assault
Nursing homes, for example, have a simple duty to protect residents from all manner of harms, including sexual abuse and exploitation. This duty can be fulfilled in a variety of ways, though there are some things that every reasonable nursing home does. Nursing homes are generally obligated to perform adequate background checks on prospective employees to filter out applicants with histories of sex crime convictions. Many nursing homes also institute policies under which no employee can be alone with a resident in a private area.
Negligence comes into play when the facility fails to uphold its duty to protect residents, allowing a sexual assault to occur through inaction or a wrongful act. Perhaps the nursing home failed to perform a background check, or failed to adequately review security camera footage. Maybe an employee with a history of inappropriate behavior was left alone in a resident's room. The examples are myriad, but the basic principle is the same - negligence is a failure to uphold the duty to protect.
Learn More In A Free Legal Consultation
Negligence is at the root of most sexual assault lawsuits. When a business, employer or organization acts negligently, allowing a sexual assault to take place, the assault victim gains the right to pursue compensation by filing a private civil lawsuit.
Do you have a viable case? Are you interested in learning more about your rights under Indiana law? Contact our dedicated legal team to find more information in a free, confidential consultation. Your privacy matters to us. Everything you say to us will be maintained in the strictest of confidences. Your consultation comes at no charge and no obligation. There's absolutely no risk in reaching out to find more information.
Worried about how much it could cost to file a lawsuit? Our experienced lawyers only offer their services on a contingency-fee basis - that means you pay us nothing until we secure compensation in your case. We believe there should be no barrier between you and justice.
---
Cohen & Malad, LLP can be reached at:
1 Indiana Square Suite 1400 Indianapolis, Indiana 46204