In sexual abuse cases, the terms of settlement are often required to be private. As a result, here are some recent settlements:
6 figure settlement on behalf of student who was assaulted and harassed by teacher
6 figure settlement against a religious school for not supervising predatory teacher
6 figure settlement in molestation case where a sitting judge committed the alleged abuse
All cases are different, and past results do not guarantee future outcomes. For an evaluation of your case, please call us.
24/7 Confidential Consultations
We analyze every case independently. Every case is different and unique.
— Laurence Banville, Esq.
"Very Happy."

Brian settled our case quickly and we can now move on.
Abuse Guardian
Reviewed by
JJ P.
on .
Victims of sexual assault or sexual abuse are permitted to seek justice through both the criminal and the civil court systems. Criminal prosecution is key for punishing offenders and preventing them from harming other potential victims.
How Much Compensation Is My Sex Crime Lawsuit Worth?
While convictions are an important part of the healing process, most victims will have to file a civil lawsuit in order to receive financial compensation for the physical and emotional pain they've suffered. Lawsuits may be filed against the perpetrator, and depending on circumstances, negligent third parties who allowed the assault to occur or covered it up after the fact.
In a civil trial, juries will usually sympathize with the victims of these heinous crimes and often award high amounts for financial  compensation. Sometimes, perpetrators and/or the institutions they represent may decide to settle out of court instead of taking the case to trial.
It's important to note from the outset that no one can predict the settlement or verdict value of a sexual assault before the fact. Each case depends on unique factors that must be thoroughly evaluated before worth can be estimated with any accuracy. Even then, value estimates are usually unreliable. Anyone who tells you they can estimate the value of your case during an initial consultation is lying.
Institutions Can Be Held Liable For Sexual Assault
Examples of institutions which have been held liable for sexual crimes include:
Colleges & Universities
In recent years, many colleges and universities have faced lawsuits for either failing to prevent campus sexual assault or improperly handling reports of sexual assault. These lawsuits are usually based on a violation of Title IX, which is a federal law that protects students from sexual discrimination. Recent examples of lawsuits against institutions of higher education include:
Howard University - Five current and former students filed a federal lawsuit which claims that the school did not respond quickly or fairly to allegations of sexual assault. Two of the plaintiffs had reported two separate incidents of sexual assault by the same resident assistant, but the city's police department closed the case when the U.S. Attorney decided not to file charges. Two of these five plaintiffs also claim to have left the university for safety concerns.
Baylor University - In recent years, Baylor has faced several allegations of sexual assault. Most of these cases involve football players. Multiple victims have filed lawsuits which claim that the university failed to investigate their reports of sexual assault and that the school fostered a culture of sexual violence where football players faced no consequences for their actions.
Stanford University - In 2016, Stanford was sued for negligence for failing to properly address multiple complaints of sexual assault by the same alleged perpetrator. These assaults took place over a period of four years. The lawsuit claims that the university blamed the alleged victims for their own assaults. Stanford eventually found the man responsible for these claims of sexual assault, but still awarded him a bachelor's and a master's degree.
Pennsylvania State University - Victims of the child sexual abuse scandal at Penn State have filed lawsuits against the University. As of 2015, Penn State's total payouts for victims of sexual abuse has reached nearly $93 million.
[]
keyboard_arrow_leftPrevious
Nextkeyboard_arrow_right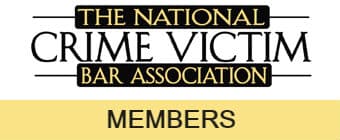 Public & Private Schools
High schools, middle schools, and elementary schools may be held liable for a failure to protect their students from sexual abuse.
In December 2016, A Virginia elementary school student sued his school board and two of its employees for failing to protect him from sexual abuse by the school's janitor. The lawsuit claims that the school's two principals violated the alleged victim's Title IX rights by failing to independently investigate a complaint of sexual abuse. The victim is seeking $10 million in damages.
Religious Organizations
Multiple churches and religious organizations have been sued for failing to protect young church members from sexual assault and for attempting to cover up these crimes in order to preserve the church's public image.
The Catholic Church is the most prominent example of a religious organization facing liability for sexual abuse by clergy members. In the past 65 years, the U.S. Catholic church has paid out nearly $4 billion in settlements to victims of child sexual abuse.
In February 2017, a Pennsylvania woman reached a settlement with a Jehovah's Witness Church for abuse she suffered as a teenager. The lawsuit was filed against the alleged abuser, the Watchtower Bible and Tract Society of New York, the Christian Congregation of Jehovah's Witnesses, and the Spring Grove Congregation of Jehovah's Witnesses. The suit claims that the church failed to follow Pennsylvania's mandatory child sex abuse reporting laws, even after her family had reported the abuse to church elders.
Businesses
Business owners may be found liable for allowing sexual assault to occur on their properties. A lawsuit may be appropriate if the assault occurred as a result of negligence, such as inadequate security or improperly trained staff, or if the business inappropriately handled a claim of sexual abuse or assault.
In 2017, a Texas woman sued a Chipotle restaurant after an employee installed a hidden camera in the women's bathroom, which recorded the woman and her daughter changing. Upper management allegedly tried to cover up the evidence of these illegal recordings. The lawsuit seeks punitive damages for:
Privacy invasion
Negligence
Premises liability
Pain and suffering
Intentional infliction of emotional distress
Youth Programs (Sports Programs, Summer Camps & Boy Scouts)
Youth programs may also be held liable for failing to protect child participants from sexual abuse. The Boy Scouts of America have faced several lawsuits alleging that group leaders have sexually abused children under their watch. The amount paid in settlements is unknown because the Scouts keep reports sealed from the public.
In 2017, two former Boy Scouts sued the Boy Scouts of America and its Northeast Georgia Council after neither party did anything to stop their sexual abuse, despite being aware of the accusations against the abuser Two churches which were allegedly aware of allegations of sexual abuse but did nothing to stop it have also been named as defendants in the case.
How Do I Know If I Have A Good Lawsuit?
It's important to remember that each case of sexual assault or sexual abuse is unique. The viability of your lawsuit depends on the circumstances involving your assault and your local laws on these matters. In order to determine if a civil lawsuit is appropriate, it's necessary to speak with at least one attorney about the details of your assault.
Our victims' rights lawyers only ask for payment if we successfully earn compensation for you. We also offer free initial consultations. This way, we can help you seek justice without you needing to stress about how you'll pay for our services.