Strong federal laws protect child sex trafficking victims who step forward. You have powerful legal options. Step forward and take control.
We believe you
A dedicated legal team fighting for you
You owe nothing until we secure compensation
Some survivors may be eligible to pursue justice by filing a private civil lawsuit. Learn more in a free, confidential consultation today.
24/7 Confidential Consultations
Sex trafficking is a heinous crime, but justice is possible.
— Brian Kent, Esq.
"So Grateful."

Brian helped me get my life back on track.
Abuse Guardian
Reviewed by
Client
on .
Were you or a loved one the victim of child sex trafficking? Our experienced sex trafficking attorneys are here to help. As a survivor or the loved one of a survivor, you have powerful legal options. You also have strong legal rights under federal law. With the help of an experienced attorney, you can be safe from prosecution.
Sex traffickers can be held accountable. Step out of the shadows and raise your voice for change. We believe you, and we believe your story should be told.
Legal Support For Survivors Of Sex Trafficking
Sex trafficking is a serious crime. Sex traffickers face harsh criminal penalties, as do "legitimate" businesses, including motels and gas stations, that facilitate sex trafficking. But the criminal justice system was never designed to support survivors. Even today, victims of child sex trafficking remain at risk of being prosecuted themselves.
The civil justice system provides another solution. By filing a private civil lawsuit, sex trafficking survivors and their loved ones can pursue justice and financial compensation on their own terms. You are not alone. Our lawyers are here to help.
Sex traffickers, businesses and individuals can be held liable for facilitating sex trafficking in civil lawsuits. Recent cases have even sought to hold online platforms, including Backpage.com, accountable for allowing sex trafficking to occur. Other lawsuits filed over recent years have gone after hotels and gas stations where sex traffickers are known to ply their trade. In principle, anyone who works to facilitate sex trafficking can be held accountable in a civil lawsuit, including legitimate business owners.
Child Trafficking Victims Now Protected By Law
Most sex trafficked children remain in the shadows, far from the help of criminal prosecutors and civil attorneys. One of the reasons why trafficked children hesitate to get help from law enforcement is the fear of being arrested for prostitution. Even though trafficked children are the victims of a serious crime, they can still be arrested and charged. 
[]
keyboard_arrow_leftPrevious
Nextkeyboard_arrow_right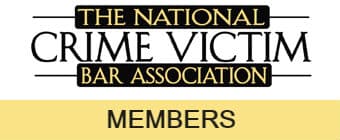 Outrageously, it was only until very recently, in 2000, when the comprehensive Trafficking Victims Protection Act was passed to protect trafficking victims from prosecution. It was common for police to arrest trafficked youth for engaging in prostitution, without figuring out that it was forced on them.
Even with these laws, trafficked minors are still being arrested—about 1,000 were arrested in 2010, one study estimates—10 years after the protective laws were already in place.
Trafficking survivor advocates emphasize in their work that this persecution of victims needs to stop—it makes no sense to punish the victim of a crime, and doing so also forces the problem underground. They also maintain that trafficked children should not be referred to as "prostitutes," a term that suggests free will in choosing sex work, which is not the case in trafficking.
None of these realities change the fact that child trafficking victims are now protected by federal law. You should not be punished for stepping forward. Our sex trafficking attorneys are well versed in current law, both on the federal and state level, to help protect the rights of trafficking victims. We can help protect you from prosecution.
How Traffickers Enslave Children Into Prostitution
Detectives and other professionals investigating child sex trafficking cases note that they've observed distinct patterns to how sex traffickers typically operate:
Targeting The Vulnerable
Traffickers often target children that seem especially vulnerable or isolated, taking advantage of these characteristics to help gain victims' trust, cut them off from friends and family who might be able to protect them, and pull them into doing things they're uncomfortable with.
For example, children who seem shy, lonely, or ill-at-ease in public may be at significant risk for trafficking, especially if they're often seen spending time alone. Children with difficult home lives - such as those with dysfunctional, abusive, or neglectful families - are also at risk, as well as those whose families are suffering economically.
Employing A Peer "Recruiter"
Initial contact with a potential trafficking victim is frequently made through a "recruiter" hired by the trafficker, usually someone of the same sex as the targeted child and around the same age, so that the child will feel more comfortable with and receptive to them.
The "recruiter" may befriend would-be victims and spend a lot of time with them, sometimes introducing recreational drugs or sexual practices to them, using peer pressure and other similar forces to make these acts seem normal or "cool."
Eventually, the recruiter may actively involve victims in prostitution by bringing them to see "customers" or having them meet the people who orchestrate the trafficking operation.
Offering Support And Work
Many trafficking victims, in need of money, work, or a place to stay, are initially pulled into the system through false or misleading advertisements or invitations for jobs or some other seemingly legitimate opportunity for work. Again, "recruiters" may be used to lure the victim.
Ensnaring Victims Through "Relationships"
Another common tactic traffickers use is to establish a bond with victims that resembles a romantic relationship, showering them with attention, affection, and lavish gifts. At first, traffickers may conceal all inklings of their true intentions, making victims believe the relationship is heartfelt and normal, but later manipulate them into performing sex acts as favors, using guilt or withholding of affection as leverage.
When victims have a strong emotional attachment to the trafficker exploiting them, it's especially difficult for them to escape - not only do they have conflicting feelings about leaving (despite the suffering they must endure), they're often unwilling to expose the abuser's crimes to the authorities.
Threats & Violence
A predator may threaten a child's life or the lives of the child's family in order to force them to do their bidding. Also common are threats regarding telling secrets to a child's family members or peer groups to publicly humiliate them.
When these threats fail to intimidate the child, the trafficker may resort to using physical violence, withholding of food and other basic needs, or imprisonment.
You can learn more about common tactics employed by sex traffickers in ensnaring victims from the San Diego Tribune.
Technology Facilitates Child Sex Trafficking
According to researchers at the THORN Project, about 63% of child sex trafficking survivors report having been advertised online. Unfortunately, the Internet provides ideal grounds for traffickers, allowing them to easily and anonymously target unsuspecting minors online in various sinister ways:
Posing as another minor. It's a common tactic for traffickers to reach out to teens and children through social media while pretending to be in their peer group to gain their trust. After the victim has formed a bond with them, they start making inappropriate requests or ask to meet in person.
Blackmail using embarrassing or explicit images. Also termed "sextortion," child traffickers and pornographers may obtain personal information or images to threaten their victims into compliance and submission. Sometimes children are manipulated or intimidated into taking graphic images of themselves and sending them to the predator; other times, these images are obtained without the child's knowledge, through hacking techniques or remote control of the child's webcam or other capture device.
Recent Lawsuits Hold Businesses Responsible
Several recent lawsuits are setting precedents for holding businesses liable for supporting child sex trafficking.
Backpage.com Scandal
A number of victims have filed a civil lawsuit against the administrators behind Backpage.com, an online directory website that offers users free classified ads. According to the plaintiffs, the business was negligent in allowing a large number of child sex traffickers to run listings advertising underage girls in the "escorts" section of the website.
Though the Backpage.com management attempted to address the problem by completely removing the escort section, the plaintiffs say that the company turned a blind eye when the traffickers simply re-categorized their listings as "dating" ads.
Roosevelt Motel Case
In a "first of its kind" civil lawsuit, Roosevelt Motel in North Philadelphia was accused in 2014 of permitting sex traffickers to "pimp out" a 14-year-old girl in one of its rooms. The girl's sexual slavery in the motel, during which she was raped and sexually abused by about 100 men, lasted for 2 years, according to the complaint.
The lawsuit is one of the first to be filed under a newly-passed state law that enables trafficking victims to file suit against motels, hotels, and other similar businesses where traffickers operate.
Contact A Child Sex Trafficking Lawsuit
These recent cases should demonstrate that businesses and websites can be held accountable for facilitating child sex trafficking. This is a terrible crime, one that must be met with swift action. Contact our experienced sex trafficking attorneys today to learn more about your legal options. You no longer have to live in the shadows. Take back your life.
Worried about money? Our attorneys only work on a contingency-fee basis, so you only pay us after we've secured compensation in your case. Your consultation is free. Find more information about your rights now. We strive to keep your information confidential.