In some cases of child sexual abuse and sexual assault, there were organizations or individuals who had an obligation to prevent, stop, or report the abuse and failed to do so. Our lawyers help families who have been victimized by these crimes in the following ways:
Understanding of the criminal penalties the perpetrator may face
Holding negligent third parties liable through civil sexual abuse lawsuits
Recovering financial compensation for personal and economic damages
You can learn more about your legal options as a survivor in a free consultation with our Massachusetts sexual abuse lawyers.
24/7 Confidential Consultations
We help survivors and their families get the support and justice they need following a sexual assault.
— Brian Kent, Esq.
"So Helpful."

I'm very grateful that we found Brian and his team.
Abuse Guardian
Reviewed by
Donna G.
on .
If you or a loved one recently survived as a victim of rape or a sexual crime in Massachusetts, you may be concerned with how the state will handle the prosecution of the person responsible for the crime.
Many people in this situation struggle with the process of reporting the crime and many of these crimes go unreported.
Criminal Sexual Misconduct Laws In Massachusetts
If you're in this position, it's important to know that there are resources available to help you. Our Massachusetts sexual abuse lawyers help victims begin the recovery process, including assistance with reporting the crime to authorities as well as securing financial compensation through the civil court system.
[]
keyboard_arrow_leftPrevious
Nextkeyboard_arrow_right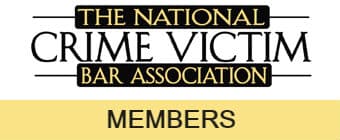 Criminal prosecution is a key aspect of justice after any sexual crime. But these courts are more concerned with punishing predators than helping victims. From Hyannis and Boston to Worcester and Pittsfield, a civil sexual abuse lawsuit can help you where the criminal justice system fails to, including:
Holding perpetrators liable, in some cases even when they're not convicted in criminal court
Holding third parties liable for covering up, enabling, or failing to report sexual abuse
Providing financial compensation for damages related to the abuse
We can help you learn more about finding justice through a civil sexual abuse lawsuit. When you feel ready, just get in touch with us for a free and confidential consultation.
Massachusetts Sexual Crime Laws & Statutes
We've summarized the main Massachusetts sex crime statutes as a reference for victims who want to know what punishment their offender will face. If you want to find out more about how you can find justice through both the criminal and civil court systems, contact us today for a free consultation.
Rape
According to Massachusetts law, rape occurs when one person forces another to engage in sexual intercourse through the use of force or the threat of bodily injury. On a first conviction, this crime is punishable by up to 20 years in state prison. Subsequent convictions are punishable by a maximum sentence of life in prison.
If the victim suffers a serious physical injury during the crime, the charge will be upgraded to aggravated rape, which is punishable by life in prison.
If the offender was armed with a firearm during the crime, there is a mandatory minimum sentence of 15 years in state prison and a maximum life sentence.
If the offender used drugs to incapacitate the victim, there is a mandatory minimum of 10 years in state prison with a maximum life sentence.
Assault With Intent To Commit Rape
In Massachusetts, anyone who is convicted of physically assaulting another person with the intent of raping them will face up to 20 years in state prison. On a second offense, the punishment increases to a possible sentence of life in prison. If a firearm is involved in this crime, the minimum sentence is 5 years in state prison, with a second offense resulting in 20 years to life in prison.
Indecent Assault And Battery
A person is considered guilty of indecent assault and battery if the following four conditions are proved in court:
The victim was at least 14 years old when the crime occurred
The offender committed assault and battery against the victim (any intentional touching without consent)
The assault was indecent, meaning it involved touching of the victim's private parts, such as the genitals, buttocks, or breasts of a female
The victim did not consent to the act
When determining consent, the court will consider how drugs, alcohol, a mental disability, injury, or sleep deprivation may have impaired the victim's ability to consent to the act. If the victim was elderly or disabled, the charge will be upgraded to aggravated indecent assault and battery.
Indecent assault and battery is punishable by up to 5 years in state prison or by up to 2.5 years in the house of correction. If the victim was elderly or disabled, the charge will be upgraded to aggravated indecent assault and battery, which is punishable by up to 10 years in state prison. On subsequent offenses, this crime is punishable by up to 20 years.
Rape And Abuse Of A Child
A person who has sexual intercourse with or sexually abuses a child under 16 years old is guilty of a felony punishable by up a maximum sentence of life in prison.
If the child is under 12 and there is more than a 5 year age difference, or between 12-16 with a ten year age difference, the charge will be upgraded to aggravated rape of a child due to an age difference. This is punishable by a minimum sentence of ten years in prison.
If force is used to commit the crime, the charge will be aggravated forcible rape of a child, which carries a minimum sentence of 15 years in prison.
In Massachusetts, the age of consent is 16 years of age. So even if a child willingly engages in the sexual activity, the adult can still be convicted of statutory rape.
Laws Regarding Third Parties In Child Sexual Abuse Cases
In each state, there are laws which also apply to the people responsible for reporting or preventing child sexual abuse:
Mandated Reporters
While the specifics may vary, all states have laws which require professionals who frequently work with children to report suspected abuse or neglect to the Department of Children and Families (DCF). If one of these professionals fails to report signs of child abuse, that person can be fined up to $1,000 and possibly face liability in civil court. If the abuse results in serious bodily injury or death, a mandated reporter may face a fine up to $5,000 and up to 2.5 years in jail.
In Massachusetts, the following professionals are concerned mandated reporters:
Healthcare professionals
Public and private school teachers, administrators, and counselors
Preschool and childcare staff members
Social workers, foster parents, probation officers, and parole officers
Firefighters and police officers
School attendance officers, allied mental health and licenses human services professionals
Psychiatrists, psychologists, clinical social workers, and drug and alcohol counselors
Clergy members
Negligent Supervision Or Conduct which Caused or Contributed to the Sexual Abuse of a Minor
In some cases, a sexual crime could have been prevented if it weren't for the negligence of a third party. In Massachusetts, these parties can be held liable in civil court for up to 35 years after the alleged acts have occurred or 7 years after the victim discovered or reasonably should have discovered that an emotional or physical injury occurred because of the act.
Some examples of negligent third parties which could be held liable for damages related to a sexual crime include:
Property owners who fail to provide adequate security
Employers who fail to properly background check employees
Organizations that attempt to cover up sexual assault (such as the Catholic Church or college football programs)
Determining liable parties in a sexual assault case is a complicated process. In order to fully protect your rights and ensure you get the full financial support you need, it's best to discuss your legal options with an experienced Massachusetts sexual assault victims lawyer as soon as possible.