Taking a bus or train should just be a way to get from point A to point B. Sometimes however sexual assaults and rapes do occur. You are reading this page, because:
You or a loved one were sexually assaulted while on a bus or train
Unsure of what to do next, you want to know your legal rights
This event will never be taken back, but you want to hold those responsible accountable
Call our committed attorneys today to learn more about your rights and legal options. Your initial consultation comes at no charge and no obligation.
24/7 Confidential Consultations
Public transportation should be safe for the millions of Americans who rely on these services daily. 
— Brian Kent, Esq.
"Quick Response."

After the assault, I didn't know what to do. The Abuse Guardian team was a big help.
Abuse Guardian
Reviewed by
Deborah S.
on .
Public transportation systems are some of the highest risk areas for sexual harassment and sexual assault. Passengers are packed close together in small spaces and its easy for a predator to assault a victim and vanish into the crowd when they quickly exit at the next stop.
Transportation Authorities Have A Duty To Protect Passengers
Both public and private transportation companies must provide adequate security in order to keep their passengers safe. If you've suffered a sexual assault on public transportation because of negligent safety standards, you may have grounds for a lawsuit.
Public Transportation Sexual Assault: A Global Problem
Nearly every woman who lives in a metropolitan area and regularly uses public transportation has experienced some form of sexual harassment or abuse. This includes everything from prolonged staring to rape.
[]
keyboard_arrow_leftPrevious
Nextkeyboard_arrow_right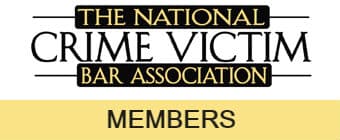 Common examples of sexual misconduct on trains and buses include:
Passengers exposing themselves to others and/or masturbating
Groping and fondling
A passenger presses himself against a victim in a crowded train
Commenting on a passenger's body or clothing
Catcalling
Taking photos or videos of other passengers
Many victims may feel hesitant to report these incidents. They may not think that what happened to them is a crime or that the police will not take their complaint seriously. But it's important to be aware that this happens to women every day and that the police are well aware of this serious issue.
If you've experienced any type of sexual misconduct on public transportation, you should consider contacting the police and speaking with a lawyer who represents victims of sexual assault.
How Can Transportation Companies Protect Passengers?
This is a difficult problem to address because it's so easy for perpetrators to get away. However, proper security measures can reduce the risk and help to identify and prosecute offenders.
Common forms of public transportation security negligence which put passengers at risk include:
Public transportation workers who are notified of sexual harassment and do nothing to stop it
Defective security cameras in trains, buses, stations, and platforms
Insufficient security personnel
If you've been sexually assaulted while riding public transport or waiting in a station, you may be feeling powerless to do anything about it. But with the help of an experienced sexual assault lawyer, you can hold your attacker and the public transportation company liable for the pain you've gone through.
What Should I Do If I've Been Sexually Assaulted?
Becoming the victim sexual misconduct is a shocking experience, and you may find it difficult to think straight or know how to respond. If you find yourself in this situation, we recommend keeping the following rules in mind:
Don't confront the offender on your own - This could put you in further danger if the offender becomes violent
Tell an employee or police officer - If you see any public transportation employees or police officers nearby, let them know what happened. Public transport systems in most major cities (such as MTA in New York and SEPTA in Philly) usually have intercoms for customer service or reporting emergencies. If you use one of these intercoms, an employee will report the incident and notify the police.
Write down details - Either write down or use the notepad feature in your phone to record as many details as you can, including the train or bus stop, your train number, time of day, description of the attacker, etc. If it's possible and safe, try to take a picture or video of the person who assaulted you.
Discuss the incident with a lawyer - Contact an experienced victims' rights lawyer in your area. Seeking criminal prosecution or a lawsuit for sexual assault can be complicated, especially when the incident occurred on public transportation. A good lawyer will investigate your claim, help to find the person who assaulted you, and determine if the transportation company failed in their duty to protect you as a passenger.
Taking action may be scary, but it's important for more victims to speak up about this growing problem. When more victims come forward, offenders can be caught before they assault other victims. Increases in reports may also convince these companies to do more to combat sexual misconduct and other crimes on their buses and trains.