Dozens of gay and bisexual men have come forward, alleging that Dr. Dennis Kelly, who previously worked at the University of Southern California, sexually abused them during his time working on campus. Even more disturbing, these survivors also allege that the school knew about the assault and did nothing to stop it or protect other patients.
Attorney Nellie Fitzpatrick of Abuse Guardians is representing one of the survivors and is urging others to come forward if they too have been sexually abused by Dr. Kelly, either at the USC or the other universities where he worked, UCLA and California State University, Northridge (CSUN).
Nellie Fitzpatrick, who is an LGBT identified attorney, has dedicated her career to helping crime victims. Prior to taking on civil cases, she spent the majority of her career prosecuting rape, intimate partner violence, sexual assault, and child abuse. Fitzpatrick also worked closely with the Philadelphia Police Department, strengthening ties between officers and the LGBTQ community by helping to create Directive 152, which serves as a guideline for police interactions with transgender individuals.
Fitzpatrick and our team of sexual assault attorneys are here to help. Our legal team will guide you through the criminal investigation and will fight aggressively for the compensation that can pay for the care you need after being sexually abused by a trusted medical professional.
24/7 Confidential Consultations
Doctors who sexually abuse their patients should be held responsible for their actions - as should any person or entity who failed to protect their victims. 
— Nellie Fitzpatrick, Esq.
"Phenomenal"


Nellie treated me with respect and got me the compensation I needed. She is wonderful.
Abuse Guardian
Reviewed by
David J.
on
.
In February 2019, six brave men came forward and anonymously filed sexual abuse lawsuits against Dr. Kelly and the USC. Now, another forty-eight men have also taken legal action for the alleged abuse they suffered.
What Are The Sexual Abuse Allegations Against Dr. Dennis Kelly?
For nearly 20 years, Dr. Dennis Kelly was the only men's sexual health doctor at the Engemann Student Health Center at USC. According to the sexual abuse legal complaints now filed against him, Dr. Kelly:
refused to provide patients with standard medical drapery during exams, instead forcing them to undress in front of him and telling patients who insisted on a robe or drape that he was going to "see it anyway".
shamed his patients for engaging in sexual activity with men using demeaning or derogatory terms during the visit.
inappropriately performed rectal examinations, requesting that patients pose on their hands and knees then using his fingers and medical instruments, even if the patient had not been sexually active for some time.
fondled the patient's genitals.
At least five of the men who have filed a lawsuit report that they made complaints to the university, realizing that the manner in which they were treated was wrong. One plaintiff has even reported that he met with the director of the health center to warn her about the experience he had with Dr. Kelly. Three of the five have indicated that they never heard back from the university regarding their complaint.
A university employee who spoke out on the condition of remaining anonymous has indicated that there are far more than five complaints registered against Dr. Kelly during his time at the health center.
In addition to taking legal action against Dr. Kelly, the plaintiffs are also suing USC, alleging that the university knew about the ongoing harassment and abuse, yet did nothing to terminate Dr. Kelly's employment or to protect students from harm. The plaintiffs allege that the complaints received should have been reported to the state Medical Board and that he should have been prevented from seeing patients on campus.
Dr. Kelly Isn't The Only USC Doctor Accused Of Sexual Abuse
In 2018, more than 50 women filed lawsuits against Dr. George Tyndall, a former gynecologist at USC, alleging that Dr. Tyndall harassed, assaulted, and molested them during their exams. Although the university did eventually fire the doctor in 2017 for "inappropriate behavior", school officials failed to report his actions to the police or to the Medical Board.
Today, Tyndall has been charged with 29 felonies, including 18 counts of sexual penetration and 11 counts of sexual battery by fraud. The plaintiffs involved in the sexual assault lawsuits reached a settlement with USC for $215 million dollars.
[]
keyboard_arrow_leftPrevious
Nextkeyboard_arrow_right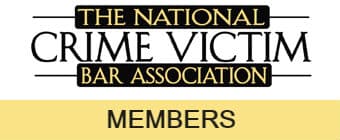 Why Should You Consider Contacting Abuse Guardian's Sexual Abuse Attorneys?
You've survived so much and now you have to make a difficult decision: do you pursue a lawsuit or not? At Abuse Guardian, we understand the thoughts that are running through your mind. We invite you to learn more about your legal options by contacting us for an anonymous consulation.
Our legal team is made up of former sex crime prosecuters and LGBT identified attorneys. We want you to know three things:
We Believe You.
We Support You.
You Are Not Alone.
Together, we can fight for the compensation that you deserve. Let our team stand beside you and fight aggressively for justice on your behalf.