Greek life is supposed to be about forming bonds of friendship, not breaking people down. You may be here because:
You or a loved one was sexually assaulted or abused as a result of hazing
You want to know what your legal options are in this time of need
The organization and people that allowed this to happen must be held accountable
Our team of experienced attorneys has extensive experience in this area of the law and are here to assist you in this difficult time.
24/7 Confidential Consultations
When hazing gets out of control, there are responsible parties that must be brought to justice. 
— Brian Kent, Esq.
"Helped Me Win."

I was lost without the guidance and care that Brian and his team gave me.
Abuse Guardian
Reviewed by
Evan O.
on .
Hazing rituals have always been an unfortunate reality for Greek life on college campuses. Naive freshmen unwittingly subject themselves to humiliation, degradation, harassment, and abuse in order to be accepted by a fraternity or sorority.
These rituals are barbaric enough on their own, but they can become especially heinous when the hazing turns into sexual assault.
When Hazing Goes Too Far
Many victims of hazing-related sexual assaults may not immediately realize that they are victims. Since they chose to be hazed, they may feel like they asked for it. This is not the case at all. Hazing victims may have implicitly agreed to be hazed, but that doesn't mean they agreed to be sexually assaulted.
[]
keyboard_arrow_leftPrevious
Nextkeyboard_arrow_right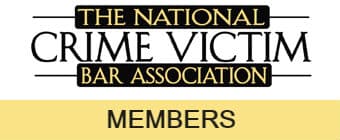 If you've been the victim of unwanted sexual contact or activity in a hazing ritual, you have the same rights as any other victim of sexual assault.
State Anti-Hazing Laws
Hazing has frequently made national headlines when excessive drinking leads to the death or serious injury of a student. In 44 states, there are anti-hazing laws in place to protect victims and punish offenders.
However, hazing is still a widespread problem. Besides binge drinking, pledges of fraternities and sororities are frequently forced to participate in sexually humiliating acts during hazing rituals.
Types Of Sexual Misconduct
In any situation, there is no good reason for someone else to force you to engage in sexual activity. This applies to any sex-related activity, not just rape. Examples of sexual assault seen in hazing rituals include:
Being sodomized with foreign objects
Fondling of private body parts
Being forced to watch pornographic material
Forced public nudity
Forced use of sex toys
These are just a few common examples, but any coerced or unconsented sexual act may qualify as sexual assault. If you feel like you've been violated in a hazing ritual, you should consider discussing your legal options with an experienced victims' rights attorney.
Hazing In High School Athletics
Hazing isn't just a problem on college campuses. Several high school sports programs have recently come under fire for allowing sexual assault to occur in team initiation rituals. In some cases, coaches are aware of or even encourage this abuse, under the guise that it promotes team bonding or forces student athletes to "toughen up".
This type of hazing is especially destructive since the victims are often young teenagers. Sexual assault or abuse at such a young age often has lifetime psychological consequences for victims.
The Legal Duties Of A High School
High schools are forced to abide by the same standards as colleges for protecting students from sexual discrimination, harassment, abuse, and assault. If you or a loved one has been sexually violated in a high school hazing ritual, you deserve to be compensated for your pain.
A civil lawsuit can help hold schools and alleged abusers liable for allowing sexual assault to occur or looking the other way when a student has been assaulted.
Legal Recourse For Victims Of College Hazing
According to a federal law called Title IX, colleges and universities must protect all students from sexual discrimination. Over the years, court rulings have established that this discrimination includes sexual harassment, abuse, and assault.
Any school which that federal funding must provide support for victims who make allegations of sexual assault and investigate these claims thoroughly. If you've been the victim of sexual assault in a hazing ritual and your school has not taken your claims seriously, you may have grounds for a Title IX lawsuit.
Why You Should Consider Contacting An Attorney
A civil attorney can help you hold your abusers and your university liable for what you went through. A successful lawsuit will provide you with financial compensation and can often lead to reform in fraternities and sororities on campus.
Protecting students should be the top priority, but many universities attempt to sweep these issues under the rug so that their name isn't tarnished.  These cases often make headlines and this makes universities more compelled to address the problem in order to protect their public image.