Sexual assaults and rape can occur anywhere, and that includes while on vacation on a cruise ship. Both passengers and staff can fall victim. You are here because:
You or a loved one was sexually assaulted or abused while on a cruise ship
You are unsure of your legal rights as you may have been at sea, different state or country
You want those who enabled the abuse to occur to be held accountable
The dedicated legal team at Abuse Guardian is here to help. Some assault survivors may be able to secure financial compensation. Contact us today to learn more.
24/7 Confidential Consultations
Organizations that enable people to be the victims of sexual abuse while on a cruise ship should be held accountable.
— Brian Kent, Esq.
"Call Brian Now!"

Abuse Guardian were there every step of the way.
Abuse Guardian
Reviewed by
Elizabeth H.
on .
Cruise passengers are exposed to unique risks when sexual assault and other crimes occur on board. Since these ships are often in the middle of the ocean or docked in foreign countries, the procedure for getting help is different than it is on American soil.
The Cruise Vessel Security & Safety Act
Fortunately, with the help of the survivors' advocates group RAINN, Congress passed the Cruise Vessel Security and Safety Act (CVSSA) in 2010. This helps to protect passengers from the dangers of sexual violence and to implement effective response methods when an assault does occur.
[]
keyboard_arrow_leftPrevious
Nextkeyboard_arrow_right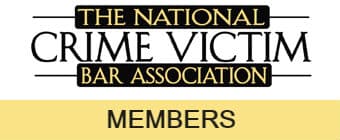 Unfortunately, no law can prevent these crimes from happening. If you've recently become the victim of a cruise ship sexual assault, you should be aware of your options for support and legal justice. With the help of the criminal justice system and a reliable victims' rights lawyer, you can find justice for what you've gone through.
Safety Protections For Passengers
The CVSSA guarantees certain rights and protections for all passengers:
Security guide - The cruise must provide you with a written security guide with details of how to report a crime, including where to go and who to speak with. This guide must also provide information on the various local criminal laws for jurisdictions your ship may pass through during the cruise. Finally, this guide should have a list of locations for US embassies and consulate locations in all of the foreign countries your ship will be visiting.
Sexual assault forensic exams - Cruise ships must be prepared to perform sexual assault forensic exams by having the proper equipment and trained professionals on board.
The right to confidentiality - If you've been the victim of a sexual assault, any information you provide to support staff must remain confidential.
If a cruise ship fails to provide these safety measures and a crime occurs, they may be held liable for damages in a civil court of law.
How To Respond After A Sexual Assault
If you have been sexually assaulted on a cruise ship, there are a few first steps you should follow:
Seek medical attention - It's important to seek medical care to treat both external injuries and internal ones which may not be visible. The ship should have medical facilities and trained staff to help you. If your ship is docked and the assault occurred on land, visit the nearest hospital.
Receive a forensic exam - A sexual assault forensic exam can help gather DNA evidence which could be used to prosecute the person who assaulted you. As difficult as it may be, try not to shower, change clothes, or clean yourself until you've undergone this exam.
Report the crime - You can choose to report the assault to the FBI, US Coast Guard, or a cruise ship security officer. The cruise ship must preserve the crime scene while you wait for law enforcement to arrive.
Seek emotional support - You have several options for emotional support after such a traumatic experience. US Embassies and Consulates offer emergency assistance 24/7 and can provide you with helpful resources. If possible, you could also contact a close friend or loved one whom you trust. Additionally, you can reach the National Sexual Assault Hotline at 800.656.HOPE (4673).
Contact a sexual assault lawyer - Get in touch with an experienced sexual assault lawyer, preferably one with experience trying cases in multiple states. In most cases, you'll want to look for a lawyer who operates in the state your ship sailed from.
Our experienced lawyers are familiar with cruise line sexual assault cases involving ships which sailed from ports in New York, New Jersey, and Pennsylvania.
Can I Sue The Cruise Line?
If a cruise liner company failed to protect you or did not adequately respond to your sexual assault, you may be able to hold them liable in a civil lawsuit. The FBI will do all that they can to prosecute the perpetrator, but this is often not enough for victims. Lawsuits are often necessary to ensure that both your attacker and the cruise line are held accountable.
These cases are complex because of jurisdictional complications since cruise ship passengers come from different parts of the world. In order to determine if you have grounds for a lawsuit, it's necessary to speak with a lawyer who is familiar with these types of cases. He or she can provide you with the legal guidance you need and help you explore all of your legal options.
Related Content