Were you or a loved one sexually assaulted by Dr. Annamalai Ashokan, an anesthesiologist with offices in Chico and Hollister, California? Our dedicated personal injury attorneys can help.
You have powerful legal options
Team of former sex crimes prosecutors
You pay us nothing until we recover compensation
You may be able to file a private civil lawsuit for financial damages. Learn more about your legal options in a free, confidential consultation.
24/7 Confidential Consultations
Doctors owe a special duty of care to their patients. Sexual misconduct is unacceptable. 
— Bobby Thompson, Esq.
Mr. Thompson is the managing partner of Thompson Law office. He was licensed to practice law in California in 2007. Mr. Thompson is a member of the San Francisco Trial Lawyers Association, Consumer Attorneys of California, American Association For Justice, and the San Mateo Trial Lawyers Association. Mr. Thompson only represents survivors of sexual abuse and currently represents several children and adults who allege their sexual abuse or assault was caused by the negligence of others.
An anesthesiologist in Chico, California has been accused of assaulting a patient during a medical procedure. Dr. Annamalai Ashokan was arrested in January 2019 at his office on Jan Court, near Forest Avenue. The doctor faces one count of felony sexual assault for the alleged misconduct. After being booked, Ashokan was released on bail.
Legal Help For Victims Of Dr. Annamalai Ashokan
Were you or a loved one sexually assaulted by Dr. Annamalai Ashokan? You are not alone. Our experienced personal injury attorneys are here to help. Thanks to California's powerful tradition of civil common law, you have many legal options at your disposal. In addition to criminal charges, you may be eligible to file a private civil lawsuit for financial compensation.
We believe you, and we believe your story deserves to be told. Our attorneys have one goal - to amplify the voices of sexual assault survivors and ensure that justice is done. If you or a loved one were assaulted, know that this was not your fault. You did nothing wrong. You did not deserve what happened to you. Someone in a position of trust and authority took advantage of you. This is unacceptable. Thankfully, you can fight back. Filing a personal injury lawsuit is the first step.
Your Legal Options
Recovery is possible. Your life does not have to be defined by what happened to you. We understand the powerful and painful emotions that sexual abuse survivors often struggle to handle. Anger, shame, embarrassment, fear, anxiety - these are natural reactions to terrible trauma. You do not have to go through this alone. Your life will be defined by how you respond to this situation. You are a strong, beautiful, valuable person, and you have the power to pursue justice.
Meet Our Compassionate Attorneys
AbuseGuardian.com is sponsored by a nationwide network of experienced sexual assault attorneys. We have the experience and resources necessary to pursue your case with confidence. We have your back. Our only goal is to ensure that your rights are protected and promoted in the civil court system. Our payment structure is designed to reflect this fact. Our attorneys offer their services on a contingency-fee basis, which means you owe us nothing until we secure compensation in your case.
[]
keyboard_arrow_leftPrevious
Nextkeyboard_arrow_right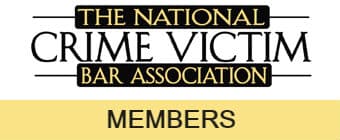 Learn more about your legal options today. Time may be limited, so don't delay. You can find more information by contacting our attorneys for a free, confidential consultation. Remember, you pay us nothing unless we secure financial damages for you. This is our promise to you.
Hollister Doctor Accused Of Sexual Misconduct
Dr. Annamalai Ashokan has been accused of assaulted a patient, but this is not his first brush with the law. In 2000, the doctor was accused of maintaining an inappropriate relationship with a patient. He was placed on five years probation by the California Medical Board, during which time he was required to be accompanied by an assistant while treating women. He completed his probation in 2006. His license was active at the time of the most recent alleged assault.
According to medical board records, Ashokan's license was suspended in connection to a series of incidents occurring in 1999 at his Hollister office. A female patient accused the anesthesiologist of misconduct after seeking out treatment for back pain. In a report to the California medical board, the woman said she received an injection of pain medication from Ashokan, becoming dizzy and nauseated as a result. While she was lying on the table, Ashokan reportedly told her that she was "beautiful and very attractive," then asked if she was single. The doctor continued, the report claims, to "caress" the patient's hand and midriff, while rubbing his genitals on her arm. After this interaction, the woman and Ashokan made plans to meet later that night. The two met at Ashokan's home, where they engaged in sexual intercourse.
Despite questions over whether or not the sexual conduct was consensual, any form of sexual contact between a doctor and a patient is considered misconduct under the law. The law recognizes that doctors hold considerable power over their patients, and can abuse this trust and authority for devious ends. In civil courts, sexual contact between a doctor and his or her patient is considered a form of medical malpractice. Victims of this form of misconduct may be eligible to file a lawsuit.
Authorities say Dr. Ashokan maintained two offices, one in Hollister and another in Chico. He worked in Chico on a part-time basis, coming into the city every other week. His main office is in Hollister.