Were you or a loved one sexually abused by Dr. Jonathan Cavins, a respected pediatrician in Lebanon, Indiana? Our experienced Indiana sexual abuse attorneys can help. Your family has powerful legal options.
Trust our decades of trial experience
Learn more about your rights in a free, confidential consultation
You pay nothing until we secure compensation in your case
Eligible survivors may be able to pursue a private civil lawsuit. We're here to help.
24/7 Confidential Consultations
We cannot allow doctors to abuse their positions and put children in harm's way. 
— Brian Kent, Esq.
"Excellent."

Brian and his team treated us like family.
Abuse Guardian
Reviewed by
Priscilla K.
on .
Dr. Jonathon Cavins, an adolescent medicine specialist in Lebanon, Indiana, has been accused of child sexual molestation. Cavins, 41, faces multiple accusations of molestation, including claims that he fondled several young boys during physical examinations.
Legal Support For Victims Of Dr. Jonathon Cavins
Were you or a loved one sexually abused by Dr. Jonathon Cavins? Our experienced personal injury attorneys are here to help. You don't have to go through this alone. Multiple survivors have now stepped forward to accuse Dr. Cavins of sexual abuse. You are not alone.
Even now, brave survivors like you or your child are working with criminal prosecutors to bring Dr. Cavins to justice. The pediatrician faces criminal charges of sexual misconduct with a minor and vicarious sexual gratification. Thankfully, the criminal justice system is now working to hold Dr. Cavins accountable for his alleged misconduct.
Pursuing A Civil Lawsuit
But he can also be held accountable directly to the survivors of his abuse. Our attorneys understand the painful and powerful storm of emotions raised by sexual abuse. You may be feeling a confusing mix of anger and shock, shame or despair. These are natural reactions to a terribly traumatic event. You have nothing to feel ashamed of. You did nothing wrong.
This was not your fault. If you or your child was abused by Dr. Cavins, something terrible happened to you. You did not deserve for it to happen. You are stronger than what happened to you, and justice is possible. You and your family have powerful legal options, both inside and outside of the criminal justice system. We can help.
Alongside criminal charges, your family may be eligible to pursue a private civil lawsuit against Dr. Cavins and his former medical practice, Witham Pediatrics in Lebanon, Indiana. In a civil lawsuit, you and your family can pursue financial compensation to support your child's recovery and demand accountability from the responsible parties.
[]
keyboard_arrow_leftPrevious
Nextkeyboard_arrow_right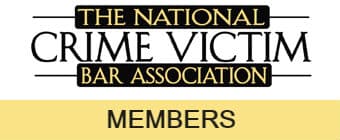 Lebanon Pediatrician Accused Of Molesting Multiple Young Boys
Dr. Jonathan Cavins was arrested on February 22, 2019, according to Fox 59. Authorities for the Lebanon Police Department say a report of inappropriate conduct between Dr. Cavins and a 12-year-old boy was submitted on February 7, following a February 4 physical examination in which Cavins allegedly fondled his young patient in an room of the Witham Health Services Pediatrics suite. Detectives soon filed a search warrant on Dr. Cavins' personal office and examination room, finding evidence they say was consistent with the victim's report. Police say they have also concluded that the reported conduct is not consistent with a routine physical examination.
New Allegations Emerge
Following Dr. Cavins' initial arrest, additional victims came forward to report similar misconduct. Detectives have now interviewed two other victims and say the information derived from their forensic interviews is "substantially similar" to the details provided in the initial report against Dr. Cavins. One of the additional victims, a male, says he was 15 years old at the time of the misconduct. Another boy, 14 years old, reports similar abuse.
Cavins No Longer Employed By Witham Health Services
In response to the allegations, Witham Health Services, the former employer of Dr. Cavin, released the following statement:
We are shocked and troubled by the additional allegations of misconduct being made against Dr. Jonathon Cavins. We take this matter very seriously and Dr. Cavins is no longer employed here. Our top priority is the health and safety of our patients and we encourage anyone with information that might be useful in this case to contact the Lebanon Police Department. We will continue our own internal investigation into this matter and we will also continue to cooperate fully with all involved agencies.
Dr. Cavins is being held in Boone County Jail without bond. The pediatrician also served as a volunteer coach for the fifth grade at Granville Wells Elementary School during the winter season of the 2016 - 2017 school year. According to Western Boone Superintendent Rob Ramey, "administrators for the Western Boone County Community School Corporation are aware of the charges that have been filed against Dr. Cavins. WBCCSC is not aware of any connection between these allegations and any student or staff member at Western Boone."
Police in Lebanon are asking parents of children who were at one point patients of Dr. Cavins to speak with their kids about anything "unusual or uncomfortable" that may have occurred during the pediatrician's exams. Parents with concerns have been instructed to contact the Lebanon Police Department.