Just because you or a loved one is incarcerated, does not mean that your family doesn't have rights. You are here because:
A sexual assault has been committed against you or a loved one
You are unsure of what your legal rights are
You are seeking justice for those who should be held accountable
Facing up to correctional facilities, whether public or privately-held, is a challenge. Our experienced attorneys have the resources and knowledge required to help.
24/7 Confidential Consultations
Prisoners have rights, too. Our dedicated attorneys are prepared to fight for the interests of all victims, no matter their circumstances.
— Brian Kent, Esq.
"Very Impressed."

Brian and his team were willing to fight for me when no one else would.
Abuse Guardian
Reviewed by
Marcus G.
on .
In the United States, we all have the right to be treated with dignity and respect. Those who have been incarcerated don't lose this right when they get locked up.
Tragically, many inmates are denied their fundamental right dignity when they get sexually assaulted – sometimes even by corrections officers, guards, and other employees of the facility. Inmates are still human beings like anyone else, and they deserve justice after suffering a traumatic sexual assault in prison.
How Often Do Prison Employees Sexually Abuse Inmates?
Most people are aware of the serious problem of prisoner-on-prisoner sexual abuse and assault, but many people may not realize how common it is for prison supervisors and other employees to abuse inmates.
[]
keyboard_arrow_leftPrevious
Nextkeyboard_arrow_right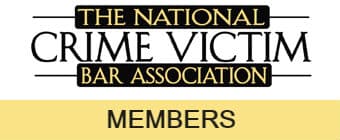 Many states have laws which state that inmates are not able to legally consent to sex with employees of their correctional facility. Those laws don't seem to have worked. According to The Washington Times, guards and staff committed about half of all prison sexual assaults in 2011. Many of these assaults, however, go unreported due to an legitimate fear of reprisal, along with a belief that no one will believe the inmate.
Recent Cases Of Prison Assault
Recent examples of staff members sexually abusing or raping prisoners include:
In May 2017, federal prosecutors charged two supervisors and one guard from Brooklyn's Metropolitan Detention Center with sexually abusing 9 female inmates.
In May 2017, a former New Jersey corrections officer was sentenced to five years in prison for sexually assaulting an inmate.
In 2011, a Texas prison nurse was charged with trading prescription drugs for sexual favors.
As most prisoners know, these cases are just the tip of the iceberg. Prison assaults committed by federal, state or private employees are a national, though hidden, problem of massive proportions.
How Can Abusive Employees Be Held Responsible?
Unfortunately, it's common for predatory prison employees to avoid criminal punishment for sexual abuse. Many inmates may take a long time to report the incident or never file a report at all. This makes it more difficult to acquire the physical evidence necessary for a conviction in criminal court.
Authorities are also quick to downplay or ignore prison rape, whether the crime is committed by a guard or an inmate. Some experts claim that prison officials purposefully ignore rape in an attempt to control the prison population. This culture of silence leaves many victims feeling hopeless and like there is no one who can help to stop the abuse or to punish the perpetrator.
Can Victims Of Prison Rape File Lawsuits?
Yes.
Civil courts provide recourse for victims of prison sexual assault when the criminal court system fails them. In a civil trial, the burden of proof is much lower than in a criminal case. Rather than satisfying the "beyond a reasonable doubt" qualification, the victim's legal team only needs to prove that the defendant is more than likely guilty through a "preponderance of evidence".  This means that you simply need more convincing evidence, not necessarily more pieces of evidence.
An experienced victims' rights lawyer can help you hold your rapist or abuser responsible for their actions. Corrections officers and guards have a duty to protect the inmates they supervise. You may have grounds for a lawsuit against the prison if a staff member assaulted you or allowed you to be sexually assaulted by another prisoner.
How Can Filing A Lawsuit Help My Family?
These lawsuits can provide victims with financial compensation for medical expenses, pain and suffering, emotional distress, and more. Each sexual assault case is unique, so you'll need to discuss your situation with a lawyer in order to get a better idea of your options.
If you or a loved one has been sexually assaulted as an inmate, you may feel like it's you against the world. Prison guards and your fellow inmates may not sympathize with you, and openly speaking out about your experience could make you a target for further violence. However, a knowledgeable sexual assault attorney can help you protect your rights, punish the people who assaulted you, and put more pressure on the corrections system to fix the widespread problem of prison rape.