Were you or a loved one sexually assaulted by Kevin Thoren, a massage therapist at Banyan Health and Wellness in Windsor Heights, Iowa? Our dedicated personal injury attorneys are here to help.
You have powerful legal options
You owe us nothing until we secure compensation
Experienced attorneys protecting your rights
Learn more about your legal options today in a free, confidential consultation.
24/7 Confidential Consultations
We believe that sexual assault survivors deserve a strong advocate.
— Brian Kent, Esq.
"Valuable Help."

Brian provided my family with the answers we needed.
Abuse Guardian
Reviewed by
Richard P.T.
on .
A Windsor Heights massage therapist has been accused of sexually assaulting a customer during a massage session. Police in Iowa say 64-year-old Kevin Thoren, owner of Banyan Health and Wellness, groped a woman during a massage in November of 2018. Thoren was arrested and then released on bond in connection to the criminal charges against him.
Legal Help For Victims Of Kevin Thoren
Were you or a loved one assaulted by Kevin Thoren? Our experienced sexual assault attorneys understand your pain. Sexual assault can raise a storm of painful emotions, from shock and anger to fear, rage or disbelief. Our deepest condolences and sympathies go out to you.
You are not alone. Thankfully, Kevin Thoren is being held accountable for his alleged misconduct by the criminal justice system. He has been criminally charged for sexually assaulting a female customer back in November at Banyan Health and Wellness. But Thoren has yet to be held accountable directly to his victims. We can help.
Massage Therapist's License Suspended Over Misconduct Complaints
The allegations against Thoren are truly shocking. According to Fox 17, Thoren should have stopped providing massage therapy services a long time ago. Months before the alleged assault, Thoren surrendered his massage license because the Iowa Board of Massage Therapy initiated an investigation into allegations of misconduct against him. Despite losing his license, Thoren continued to practice, saying he performed "energy work."
Thoren claims that his energy work never requires him to go below the pubic bone, but at least one female customer says she was left terrified when the massage therapist began to grope her during a session. Needless to say, this is unacceptable.
Meet Our Dedicated Attorneys
We believe survivors of sexual assault deserve justice. Under Indiana's strong civil code, survivors of sexual assault have the power to pursue justice on their own terms by filing private civil lawsuits. If you were sexually assaulted by Kevin Thoren, you may have the right to file a lawsuit against Thoren and his business for allowing you to suffer severe harm, pain and distressing trauma.
[]
keyboard_arrow_leftPrevious
Nextkeyboard_arrow_right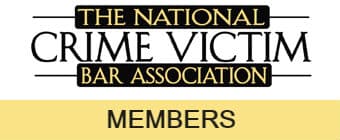 AbuseGuardian.com is sponsored by a national network of dedicated sexual assault attorneys who have devoted their careers to protecting the rights of assault survivors. In Indiana, our sexual abuse law firm  is led by the experienced legal professionals of Wagner Reese. Their attorneys have over four decades of combined trial experience.
This was not your fault. You did nothing wrong. Though you feel shame and embarrassment, you did not deserve what happened to you. You were wronged. You were violated. Someone you trusted, someone in a position of authority, took advantage of you. We want to help.
Learn More In A Free Consultation
Learn more about your legal options in a free, confidential consultation today. Our attorneys offer free consultations so you can find more information about your rights at no charge and no obligation. Better yet, our attorneys only offer their services on a contingency-fee basis. That means you pay us nothing until we secure compensation in your case.