Were you or a loved one sexually assaulted at a Massage Envy in New Jersey? Our experienced and compassionate attorneys are here to help.
40+ years of combined trial experience
Millions of dollars recovered in financial compensation
You pay nothing until we secure damages in your case
You are not alone. We believe you, and we believe your story should be told. To learn more about your legal options, contact our lawyers today for a free consultation.
24/7 Confidential Consultations
Sexual assault survivors deserve to be heard.
— Brian Kent, Esq.
Mr. Kent is a partner at Laffey Bucci & Kent, LLP. As a former sex crimes prosecutor, Mr. Kent has worked with survivors of sexual abuse for his entire career. He now leads a team of former sex crimes prosecutors who only represent survivors of sex abuse, sexual assault and sex trafficking in civil cases. Mr. Kent is licensed to practice in Pennsylvania, New York, New Jersey, and Illinois.
Today, on August 30, 2018, the law firm of Laffey Bucci & Kent, LLP announced the filing of a major new lawsuit against Massage Envy. Filed in the Superior Court of New Jersey for Middlesex County, the lawsuit has been filed on behalf of four women who claim to have been sexually assaulted at New Jersey Massage Envy locations by Massage Envy's therapists.
Latest Massage Envy Lawsuit Filed In New Jersey
This is the latest in a series of legal actions against Massage Envy, following similar lawsuits filed in California and Florida. In pursuing these actions, we hope to end an epidemic of sexual assaults that are occurring nationwide at Massage Envy locations.
As documented by Katie J.M. Baker, an investigative reporter for Buzzfeed News, over 180 women have accused Massage Envy therapists of sexual assault. We believe the true number, considering that sexual assault is a severely underreported crime, to be far higher.
4 New Jersey Plaintiffs Claim Sexual Assault
The national toll of this epidemic cannot be overstated. Nor can its toll on New Jersey. While our new lawsuit seeks to represent the interests of four women in New Jersey, we believe dozens of women, from this County and others, have yet to step forward.
We would implore any women who experienced sexual misconduct at the hands of a Massage Envy therapist to come forward and raise their voices in the fight for change. Without the courage, bravery and moral clarity of these women, we would not be in the position to help hold Massage Envy accountable.
Our four New Jersey clients were each assaulted while receiving massages at a Massage Envy franchise location. The sexual misconduct alleged in the complaint ranges from inappropriate touching and sexually-suggestive comments to digital penetration and non-consensual disrobing.
[]
keyboard_arrow_leftPrevious
Nextkeyboard_arrow_right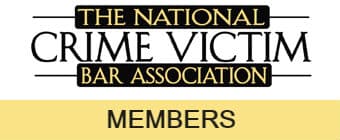 Each plaintiff visited Massage Envy for rest and relaxation. Several of our clients suffer from chronic pain. None expected to have their trust violated, to be victimized by dangerous sexual predators. We have little doubt that hundreds, if not thousands, of other women across the State and country could tell similar stories.
Lawsuit: Massage Chain Hid National Epidemic Of Sexual Assaults
In our new New Jersey sexual assault lawsuit, as in previous actions, we allege that Massage Envy has utterly failed to protect unsuspecting female clients from harm. As has been previously documented, Massage Envy's corporate office has promoted and implemented an incomprehensible sexual assault policy, whereby sexual assault complaints are handled "in-house," rather than being referred to the appropriate law enforcement authorities.
As alleged in our new complaint, this policy has the effect of creating an environment in which sexual abuse is tolerated and dangerous sexual predators are allowed to gain access to unsuspecting female victims.
Manager Discouraged Police Report, Plaintiff Alleges
At least one of our clients experienced Massage Envy's alleged "sexual assault policy" first-hand.
After being assaulted, our client went to the manager of the Massage Envy franchise in Short Hills to report the misconduct. Instead of being encouraged to report the assault to police, she was implicitly discouraged from speaking out. The manager told her that reporting the assault would result in "a lot of red tape" and probably wouldn't go anywhere.
With this "advice" to consider, our client became discouraged and chose not to report the assault. We believe the conduct of this manager is illustrative of Massage Envy's corporate policy, under which franchise owners and employees are tacitly instructed to conceal sexual abuse complaints, rather than report them.
A Voice For Survivors
Everyone who receives massage services, whether it be for a medical purpose or relaxation, deserves to be treated with dignity and respect. As the claims of our clients demonstrate, Massage Envy has failed to provide clients with a professional and safe experience. We hope that, through this lawsuit, Massage Envy will begin to place client safety above profits once and for all.
Were you or a loved one sexually assaulted at a Massage Envy in New Jersey? Our experienced personal injury attorneys are here to help. We can guide you through the legal process with confidence, but time may be limited. New Jersey's statute of limitations serves as a legal time limit, restricting the amount of time survivors have to file suit.
Learn more about your legal options today in a free, confidential consultation. You may be entitled to significant financial compensation.