If you or a loved one were sexually abused while training at Indiana University, our experienced attorneys can help.
Stand up and raise your voice for change
Join other survivors in the fight for justice
You owe us nothing until we recover damages
Not sure how to get started? Our compassionate lawyers can guide you through the process safely. Learn more in a free consultation.
24/7 Confidential Consultations
We strive to further our clients' best interests at every turn.
— Brian Kent, Esq.
"Excellent Work!"


Brian is professional and ethical. He resolved my case quickly.
Abuse Guardians
Reviewed by
Jennifer H.
on
.
Were you or a loved one sexually abused while training through one of Indiana University's athletics programs? If so, our experienced sexual abuse attorneys are here to help.
Universities Accused Of Ignoring Sexual Abuse Complaints
We understand how difficult this time must be for you. Universities across the country have been racked by a wave of serious sexual abuse complaints in recent months. High-profile scandals at Michigan State University, Ohio State University and the University of Southern California have raised serious questions about how young student athletes are protected as they move forward toward their dreams of international competition.
A number of recent lawsuits have raised even more damning claims, accusing prominent colleges of hiding or concealing and ignoring sexual abuse reports. Some allegations have even risen as high as team athletics directors. At the same time, a storm of related allegations have engulfed the US Olympic Committee, along with its 47 national governing bodies.
We're all familiar at this point with the shocking saga at Michigan State University, where Larry Nassar, respected gymnastics doctor and now convicted child molester, has been accused of sexually abusing hundreds of young gymnasts. As in many other cases, hundreds of young women have already filed lawsuits against Michigan State University, accusing the school of failing to act on sexual abuse complaints against Nassar.
US Olympic Committee Draws Fire
Michigan State University has barely survived the scandal; the school's president has resigned, as its gymnastics coach faces criminal charges. USA Gymnastics and the US Olympic Committee have also been drawn into the crisis, with allegations of abuse concealment and negligence leveled against high-level officials within each organization.
But in their lawsuits, many survivors have also given voice to a darker truth, claiming that sexual abuse is widespread throughout college athletics. Recent scandals at Ohio State University, where a now-deceased wrestling doctor has been accused of molesting dozens of young men, appear to suggest a similar conclusion. As in the Nassar case, USA Wrestling has been drawn into the allegations. Multiple men say they complained to USA Wrestling, along with officials at Ohio State University, but they say their complaints were ignored or concealed.
[]
keyboard_arrow_leftPrevious
Nextkeyboard_arrow_right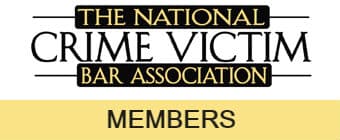 Attorneys Launch Full Indiana University Investigation
As the scandals mount, a pattern emerges, one suggesting that college athletics, along with Olympic-level competition are a poorly-policed breeding ground for dangerous sexual predators, one in which predators gain easy access to thousands of unsuspecting victims. In light of these recent revelations, our committed personal injury attorneys have opened a full investigation into Indiana University's athletics programs.
We believe survivors deserve to be heard. Hundreds of young men and women have already raised their voices for change. You are not alone. If you were sexually abused at Indiana University, we can help you come forward safely to tell your story. Many abuse survivors fear stepping forward. It can seem impossible.
Speak Up For Change
Are you dealing with powerful, painful emotions, like anger, fear, embarrassment or shame? Our attorneys can help you process these emotions and begin to move forward. We've already helped countless sexual abuse survivors step forward with confidence. We believe you can do the same thing. You have the power inside yourself to speak your truth and demand change.