In a new class action, Ohio State University is accused of concealing and ignoring serious sexual misconduct in US Olympics Committee-affiliated sporting clubs. Our experienced attorneys can help.
40+ years of combined trial experience
Millions recovered in compensation
Learn more in a free consultation
Our lawyers have opened a full investigation into Ohio State's sexual abuse and reporting policies. We need your help. Call us today to learn more - at no charge and no obligation.
24/7 Confidential Consultations
The Nassar scandal taught us shocking lessons about the reality of Olympic-level competition.
— Brian Kent, Esq.
"Thank You."

Brian was able to negotiate a quick resolution to our case.
Abuse Guardian
Reviewed by
Allison T.
on .
Inspired by the massive sex abuse scandals that broke in USA Gymnastics, USA Swimming and USA Taekwondo, women who participated in sports programs affiliated with the United States Olympic Committee are now stepping forward, claiming in civil lawsuits and police reports that they were sexually abused and exploited for years by coaches and volunteers working under the guidance of the USOC. Like Michigan State and the University of Southern California, Ohio State University appears to be at the epicenter of this growing crisis.
Olympic Sex Abuse Scandal Hits Ohio State University
In a new class action lawsuit (PDF), one former Olympic-level diver accuses Ohio State University of ignoring and facilitating the rampant sexual abuse of young student-athletes. The Ohio State University Diving Club, along with USA Diving, the USOC and Ohio resident William Bohonyi, the first coach to be publicly banned from USA Diving, are all named as defendants in the suit.
But the problem goes far beyond Ohio State's USA Diving program, the plaintiff claims. In court documents, the young woman describes Ohio State's numerous Olympic-level programs as the perfect breeding ground for sexual abuse, one in which executives and coaches frequently and systematically sacrificed the safety of student-athletes for monetary remuneration and gold medal dreams.
Women's Sports Programs At Ohio State
Ohio State is home to 17 separate sports programs:
Hundreds of young women may have been abused during their time as Buckeyes, the class action claims.
If you are one of these women, know that you are not alone. Our attorneys are here to help you. We have only one goal: supporting survivors in their pursuit of justice. We work every day to help young women like you find the strength inside of themselves to come forward, hold the responsible parties accountable and inspire others. We will be here for you every step of the way.
[]
keyboard_arrow_leftPrevious
Nextkeyboard_arrow_right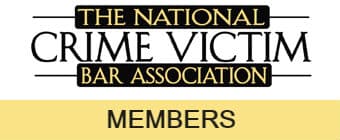 Abuse & Exploitation Alleged In New Lawsuits
At the same time, Ohio State's many USOC-affiliated sports programs earned significant revenue through the "exploitation" of its young student athletes. As just one example, the Ohio State University Diving Club has three major commercial "partners": Hilton Hotels, Panera Bread and Arena, a swimwear company.
As a USA Diving Junior Podium Center, Ohio State's diving club is intimately intertwined with the United States Olympic Committee. Many of the university's other sports programs share a similar relationship with USOC national governing bodies, including the school's fencing program, which sent seven female fencers to the Pan American Championships in 2018.
Like the Olympics, Paralympics, Youth Olympics and Para-Pan American Games, competitors can only be entered into the Pan American Games by going through the US Olympics Committee.
Sacrificing Athlete Safety
That prestigious connection led to many problems, plaintiffs claim. Given the revenue and authority granted to a sports club by being affiliated with the Olympics, protecting children from sexual abuse, and blowing the whistle on dangerous predators, were a threat.
Doing the right thing, by reporting and stopping molesters from accessing young children, the class action says, "would have brought negative attention and jeopardized the commercial benefits" that the USOC and affiliated clubs garner. This toxic set of incentives made it extremely difficult for young student-athletes to report sexual misconduct and made it nearly impossible for executives, coaches and volunteers to correctly address the sexual predators in their midst.
With the risk of losing their lucrative and prestigious USOC-affiliation, Olympic-level clubs at Ohio State, the lawsuit continues, were highly-resistant to speaking up.
Class Action: Ohio State Failed To Protect Student-Athletes
The sexual assault class action recently filed against Ohio State revolves around William Bohonyi, a coach at Ohio State's Diving Club. The allegations against Bohonyi are shocking, but they are not uncommon.
In 2014, Ohio State discovered that Bohonyi had hundreds of nude pictures of one student-diver. A minor, these photographs constituted child pornography. Yet "no action has been taken by Ohio State or the Ohio State Police Department," the class action alleges. The images were not turned over to the appropriate law enforcement officials.
Bohonyi was only terminated from his employment at Ohio State two months after the pictures were discovered. In those two months, the young student-athlete was sexually victimized by Bohonyi multiple times, the plaintiff claims in her lawsuit. USA Diving was made aware of Bohonyi's misconduct, but did not take action.
USA Diving Delayed Bohonyi's Expulsion, Lawsuit Claims
In fact, the national governing body only banned Bohonyi six months later, in February 2015. The man was made "permanently ineligible" for membership in USA Diving. But it was already too late. Between his termination at Ohio State and his disbarment from USA Diving, Bohonyi went on to abuse his young victim repeatedly,
"prey[ing] on her age, vulnerability, and dreams of becoming an Olympian [...] to make her believe she was required to sexually service him in exchange for her involvement in diving for Team USA."
This is not an isolated incident, the class action claims. Nor is it a problem exclusive to USA Diving-affiliated clubs. As thousands of other women have alleged in similar lawsuits, the entire Olympic sports culture is ripe for sexual abuse and exploitation. And Ohio State shares in the blame, the plaintiffs allege, because it is bound to protect young athletes from harm.
Free Ohio State Sex Abuse Consultation
Were you or a loved one abused while participating in a USOC-sanctioned sports program at Ohio State University? Our compassionate sexual assault attorneys can help. We believe you, and we know that your story must be told. You have the power and bravery inside to move forward. We want to help.
In light of recent allegations, we've launched a full investigation into Ohio State's sexual abuse policies and individual sexual abuse allegations. We need your help to complete our investigation and bring the responsible parties to justice.
To learn more about your legal options, contact us today for a free case eligibility evaluation. We believe hundreds of student-athletes may be eligible to file suit, pursuing accountability and financial compensation for horrific abuse. We are here for every survivor - no matter what happened to you. None of this is your fault; you did nothing to deserve the abuse you have suffered. Speak to us and learn more - at no charge and no obligation.