If you or a loved one were sexually abused while training through one of Penn State's athletics programs, our experienced personal injury lawyers can help.
Stand up and share your story
Join the fight for change
You owe nothing until we win your case
You are not alone. We believe you. Learn more about your rights and options in a free legal consultation.
24/7 Confidential Consultations
We strive to provide excellent service every step of the way. It's what our clients deserve.
— Brian Kent, Esq.
Mr. Kent is a partner at Laffey Bucci & Kent, LLP. As a former sex crimes prosecutor, Mr. Kent has worked with survivors of sexual abuse for his entire career. He now leads a team of former sex crimes prosecutors who only represent survivors of sex abuse, sexual assault and sex trafficking in civil cases. Mr. Kent is licensed to practice in Pennsylvania, New York, New Jersey, and Illinois.
Were you or a loved one sexually abused while training through one of Penn State's athletics programs? You are not alone. Hundreds of young women just like you are standing up to share their stories, filing sexual assault lawsuits against universities across the country.
A Voice For Sexual Abuse Survivors
In countless personal injury lawsuits, these brave women say sexual abuse and exploitation are rampant throughout Olympic-level athletics. Taking on the US Olympic Committee, its national governing bodies and the colleges where they were abused, the courageous plaintiffs are working for change and justice by sharing their stories with the world.
It can be extremely difficult to stand up and tell your story. Many survivors fear not being believed, choosing to stay in the shadows rather than risk their reputations and humiliation at the hands of the people and organizations they accuse of failing them. Other survivors are struggling to deal with a number of painful and discouraging emotions, from fear and shame to guilt and embarrassment. We understand.
Just know that this was not your fault. You did nothing wrong, and you did nothing to deserve what happened to you. The victim is never at fault. You are a strong and wonderful individual who deserves to be heard. We can help.
Lawsuits Accuse Athletics Programs Of Failure To Protect
Our experienced Pennsylvania sexual assault attorneys have already helped countless sexual assault and abuse survivors step forward with confidence. Our only goal is to support survivors in their pursuit of justice. We believe you. You don't have to let sexual abuse define you. By fighting for justice, and joining the thousands of other women who are standing up for change, you can take the first step on the road to true recovery.
By filing personal injury lawsuits, hundreds of sexual assault survivors hope to hold the US Olympic Committee accountable for allegedly creating a culture in which sexual abuse complaints were ignored, the rights of student athletes were disrespected and dangerous sexual predators were allowed to gain access to thousands of unsuspecting victims.
[]
keyboard_arrow_leftPrevious
Nextkeyboard_arrow_right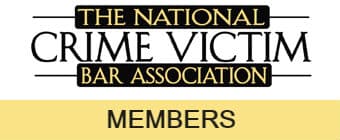 USOC Blamed For Concealing Sexual Abuse Reports
These allegations don't end with the USOC. In their lawsuits, plaintiffs also place blame on the national governing bodies that control Olympic-track athletics in America.
As we've seen in the fallout from the Larry Nassar scandal, USA Gymnastics has been put on notice. Similar allegations have been leveled against USA Diving and USA Taekwondo, both of which face substantial sexual assault scandals of their own. In all three cases, sexual abuse survivors accuse the national governing bodies of hiding abuse reports from the police and the public, all in an effort to preserve their reputations and lucrative sponsorship deals.
Many of these lawsuits also come to involve universities. Michigan State, the University of Southern California and Ohio State University all face damning allegations in new lawsuits, with plaintiffs accusing the colleges of concealing sexual abuse complaints from the police.
Penn State Abuse Scandal Raises Troubling Questions
As we all know, Penn State has already had its own crisis of sexual abuse to deal with. The Jerry Sandusky scandal, in which former Penn State football defensive coordinator Jerry Sandusky was accused of molesting 8 young boys over nearly 2 decades, triggered a national conversation about the role of universities in protecting student athletes from dangerous sexual predators.
In many ways, the Sandusky crisis started the wave of sexual abuse complaints that would culminate at Michigan State University, with the prosecution of Larry Nassar. But there's no indication that Penn State's problems have ended with the resolution of the Sandusky case. While Sandusky was convicted of molestation in 2012, Penn State itself has been accused of failing to notify the authorities of sexual abuse complaints.
Dozens of lawsuits filed on behalf of sexual abuse survivors against Penn State have already been settled, CNN reports. And several high-level Penn State officials have been convicted of violating the Clery Act, a federal law that obligates universities to report crimes that take place on campus.
Attorneys Launch Investigation Into Penn State Athletics
Many sexual abuse survivors believe that Penn State's reckoning has only just begun. Recent investigations suggest that high-level athletics offices across the country are rife with sexual abuse. We believe that Penn State may be harboring other sexual abuse cases that have yet to come to light.
In light of recent revelations, our attorneys have opened a full investigation into Penn State's policies and procedures around sexual assault. To further our investigation, we're reaching out to members of the public for information.
Contact Us Today For A Free Consultation
Were you or a loved one sexually abused at Penn State? Were you training for Olympic-level competition through a USOC-affiliated sports club? You don't have to go this alone. We can help. Learn more about your legal options in a free consultation today.