If you or a loved one were sexually abused while training at one of Purdue University's athletics programs, our experienced sexual assault attorneys can help.
Over 40 years of combined trial experience
Millions of dollars secured in financial damages
You pay nothing unless we recover compensation
We believe you, and we believe your story should be told. Learn more in a free legal consultation.
24/7 Confidential Consultations
Universities that enable dangerous sexual predators should be held accountable.
— Brian Kent, Esq.
Mr. Kent is a partner at Laffey Bucci & Kent, LLP. As a former sex crimes prosecutor, Mr. Kent has worked with survivors of sexual abuse for his entire career. He now leads a team of former sex crimes prosecutors who only represent survivors of sex abuse, sexual assault and sex trafficking in civil cases. Mr. Kent is licensed to practice in Pennsylvania, New York, New Jersey, and Illinois.
Were you or a loved one sexually abused while training through one of Purdue University's athletics programs? You deserve better. If you were abused, our deepest and sincerest condolences go out to you. No one should have to endure that.
Abuse Survivors Need A Powerful Advocate
After suffering sexual abuse, many survivors are fearful to come forward. Abuse draws up a complicated and painful storm of emotions. Many feel anger and shock, disbelief and rage. Some experience shame and embarrassment, even guilt. While all of these reactions are natural and should be honored, know that this was not your fault. You did nothing wrong, and you are not alone.
USOC Sex Abuse Lawsuits
Hundreds, if not thousands, of other women have come forward to report similar abuse. In lawsuit after lawsuit, young female student athletes have stepped forward to raise their voices. We've seen numerous lawsuits filed by young men as well. And while each plaintiff's experience is unique, they all raise a similar call. In their lawsuits, these brave young men and women say sexual abuse is rampant throughout college athletics, especially in programs that operate under the auspices of the US Olympic Committee and its 47 national governing bodies.
At this point, we've all become familiar with the crisis in USA Gymnastics. Larry Nassar, now a convicted molester, worked for year as a gymnastics doctor at Michigan State University, gaining access to hundreds of potential victims. The scandal, which stretches back decades, has seen damning allegations leveled at the US Olympic Committee, USA Gymnastics and the University of Michigan. Each of these organizations is accused of ignoring and concealing sexual abuse complaints, allowing Nassar to continue his abuse unwatched.
[]
keyboard_arrow_leftPrevious
Nextkeyboard_arrow_right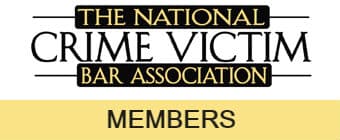 Survivors Stand Up For Justice
This is not an isolated incident, according to a growing number of lawsuits. Far from it. As similar crises grip USA Diving, USA Swimming and USA Taekwondo, a number of prominent universities have been drawn into the furor, as damning allegations of evidence concealment and negligence are leveled against the University of Southern California and Ohio State University. We all know about the prevalence of campus sexual assault, but the problem of abuse in college athletics is just as great.
Every day, it seems more and more likely that, as plaintiffs have alleged, the US Olympic Committee has presided over a system of college athletics in which sexual abuse is common and tolerated.
If these allegations are true, we believe the culture of college and Olympic-level athletics should be fundamentally changed. We believe survivors when they say that high-level officials at the USOC's national governing bodies prioritized reputation and profit over player safety. We believe survivors when they tell us that sexual abuse complaints were ignored or hidden from sight. We feel these alleged infractions must be met with concerted action.
Attorneys Open Investigation Into Purdue University
In light of recent revelations, our attorneys have opened a full investigation into sexual assault complaints at Purdue University.
If you or a loved one were sexually abused by a coach, volunteer or employee with one of Purdue's athletics programs, please know that our compassionate IL sexual assault lawyers can help. We've already supported countless sexual abuse survivors in their efforts to come forward, blow the whistle and help protect other athletes. You can join them.
Sexual abuse doesn't have to define your life. By fighting for justice, you can step beyond what happened to you, find some sense of closure and move forward. It may seem impossible now, but many survivors feel that pursuing legal action is the way they found the strength inside themselves to begin on the road to true recovery.
Contact Today For A Free Consultation
Not sure how to get started?
Contact our experienced attorneys today for a free consultation. In a free, confidential consultation, we'll help you understand your legal rights and options. We can also help you begin to process the conflicting and disturbing emotions that you may be experiencing right now. We understand, and we've been through this before. You don't need to go it alone.