If you or a loved one were sexually abused while training at Rutgers, our experienced sexual abuse attorneys are here to help. You are not alone.
Over 40 years of combined legal experience
Millions recovered in financial compensation
You owe nothing unless we recover damages
We believe you. Learn more about your options in a free consultation.
24/7 Confidential Consultations
There is no excuse for allowing sexual abuse to occur.
— Brian Kent, Esq.
"Great Attorney & Staff."

I had a wonderful experience working with Brian.
Abuse Guardian
Reviewed by
Sarah M.
on .
Were you or a loved one sexually abused while training through one of Rutgers' athletics programs? Our experienced sexual abuse attorneys can help. Hundreds of young men and women have come out to accuse their coaches, trainers and doctors of sexually abusing them. You are not alone.
Sexual Abuse Survivors Deserve To Be Heard
In a series of new lawsuits, young student athletes from across the country claim that sexual abuse is rampant throughout college athletics, especially at programs affiliated with the US Olympic Committee.
We're all now familiar with the Larry Nassar scandal, in which a trusted, well-respected gymnastics doctor at Michigan State University was alleged to have sexually abused hundreds of young women. The crisis surrounding Nassar's misconduct (he is now a convicted child molester) began a national conversation about how well student athletes are being protected on their road to international competition.
Nassar Scandal Raises Troubling Questions About College Athletics
How could Nassar, an affiliate of USA Gymnastics, the US Olympic Committee and Michigan State University employee, be allowed to sexually abuse hundreds of young women over the course of decades? In their lawsuits, young student athletes say it happened because not one of these three organizations cared enough to stop it. Sexual abuse survivors accuse Michigan State University, USA Gymnastics and the US Olympic Committee of failing to protect them from a dangerous sexual predator.
While the Nassar scandal began the conversation, we've been shocked to see a series of similar scandals emerge at other universities. At Ohio State University, wrestling team doctor Richard Strauss (now deceased) has been accused of sexually abusing dozens of young team over the course of years. In their own sexual abuse lawsuits, survivors say that neither USA Wrestling nor OSU did enough to stop the abuse. Several men say they took their reports to high-level officials at Ohio State, but nothing was done about Strauss.
[]
keyboard_arrow_leftPrevious
Nextkeyboard_arrow_right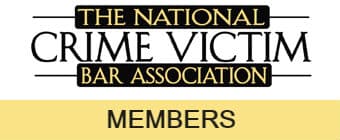 While each of these litigations is unique, a pattern begins to emerge from analyzing their totality. As hundreds of survivors allege, the US Olympic Committee has chosen to put profits before player safety. Olympic-level competition, the plaintiffs claim, is rife with sexual abuse. It's a world in which high-level officials care more about making money than protecting young student athletes.
Attorneys Open Full Investigation Into Rutgers University
If these allegations are true, our attorneys believe that the culture of college athletics must be changed fundamentally. We believe that organizations entrusted to watch over young athletes must take their obligations seriously, not ignore or conceal sexual abuse reports. The behavior alleged in lawsuits is truly unconscionable.
In light of these recent revelations, our attorneys have launched a full investigation into sexual abuse complaints at Rutgers. We're reaching out to members of the Rutgers community for information. If you or a loved one were sexually abused, our thoughts and prayers go out to you. We understand how powerful and painful the range of emotions that sexual abuse causes can be. Many survivors struggle to cope with overwhelming feelings of anger and range, sadness and grief and embarrassment.
Providing Strong Support For Survivors
Please know that this was not your fault. If you were abused by a coach, trainer or doctor, someone failed to protect you. That's not your doing. That's not on you. You are a strong, beautiful individual who deserved better. We know that coming forward may seem impossible right now. Many survivors fear not being believed, or being shamed. But we also know that many survivors who step forward credit their brave choice as being the first step on the road to true recovery.
Coming forward, raising your voice and telling your story can be deeply empowering. We believe that you have the strength inside you to step forward. Our experienced legal team can help. We've already supported countless sexual abuse survivors in their fight for justice. Thanks to New Jersey's new sexual abuse statute of limitations, survivors have more time than ever to pursue compensation, but your opportunities may still be limited. When you're ready, we will be here for you. To learn more about your legal options, contact our experienced sexual abuse attorneys today for a free consultation. You have nothing to lose. Everything you say to us is completely confidential, kept in the highest of confidences.