If you or a loved one were sexually abused while training through one of the University of Maryland's athletics programs, our experienced abuse attorneys can help.
Stand up and share your story
Over 40 years of combined legal experience
You owe nothing until we secure compensation
We understand how difficult this choice can be. Learn more about your legal options in a free consultation.
24/7 Confidential Consultations
Sexual abuse survivors deserve a strong advocate in the fight for justice.
— Brian Kent, Esq.
"Great Attorneys."

Brian will be a tenacious defender of your rights.
Abuse Guardian
Reviewed by
Gabrielle P.
on .
Were you or a loved one sexually abused while participating in one of the University of Maryland's athletics programs? You are not alone. Hundreds of other young student athletes have reported similar forms of abuse in recent years, giving rise to hundreds of civil lawsuits, police reports and university complaints.
Widespread Sexual Abuse In College Athletics, Lawsuits Say
In a storm of new lawsuits, young athletes from across the country accuse the US Olympic Committee, along with its national governing bodies, of concealing sexual abuse reports, hiding dangerous sexual predators from justice and allowing abusive coaches, doctors and trainers to gain access to thousands of unsuspecting victims. Many of these lawsuits also come to involve universities, as in Michigan, where Michigan State University has been accused of failing to act on sexual abuse complaints leveled at Larry Nassar, now a convicted child molester.
As recent legal complaints allege, Larry Nassar was allowed to abuse young female gymnasts for decades, hiding behind his reputation as a prestigious gymnastics doctor. This abuse could only have been allowed to occur through a series of failures on the part of USA Gymnastics, the US Olympic Committee and Michigan State University, the plaintiffs claim. Each of these organizations, the women say in their lawsuits, failed to protect young athletes from harm, choosing to prioritize their reputations and profits over athlete safety.
Scandals Engulf US Olympic Committee
Similar recent scandals have engulfed USA Swimming, USA Diving, USA Wrestling and USA Taekwondo. While the allegations in these new lawsuits are each unique, they all share a common call to action. Olympic-level athletics, often facilitated through prominent universities, is rife with sexual abuse, the plaintiffs allege. This is a world in which sexual abuse is tolerated and allowed to occur rampantly, we are told. Larry Nassar, it seems, was not an isolated incident.
In fact, another doctor, now deceased, has been accused of extremely similar misconduct at Ohio State University. Dozens of former Ohio State wrestlers say they were sexually abused by Richard Strauss, a long-time wrestling doctor at the university. In a series of new lawsuits, these brave men accuse Ohio State and USA Wrestling of failing to act on complaints against Strauss, some of which were filed decades ago.
[]
keyboard_arrow_leftPrevious
Nextkeyboard_arrow_right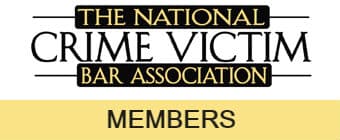 These two scandals, we believe, are part of an emerging pattern, one that raises serious and troubling questions about the state of college athletics. If these allegations are true, the culture of Olympic-level competition must be changed. We've heard too many stories in which young athletes were abused, but high-level officials chose to ignore or conceal the problem.
Attorneys Launch Full University Of Maryland Investigation
In light of these recent revelations, our committed Maryland sexual abuse attorneys have opened a full investigation into the University of Maryland's athletics program. Hundreds of abuse survivors across the country say that sexual abuse is commonplace at universities and athletics clubs across the country.
If you or a loved one were sexually abused at the University of Maryland, our deepest thoughts and condolences go out to you. We understand how difficult it can seem to step forward. Sexual abuse can raise a storm of painful emotions. Many abuse survivors struggle to deal with grief and anger, embarrassment and shame. Just know that this was not your fault. You did not deserve what happened to you.
Our Experienced Attorneys Can Help
Nor are you alone. Hundreds of abuse survivors have already raised their voices to demand change. You can join them, and share your story. We understand that it might seem impossible right now, but it's also true that many survivors credit coming forward with the being the first step on the road to recovery. We can help. Our dedicated legal team is here to support you as you step forward. You already have the strength inside you, but we can help you find it.