If you or a loved one were sexually abused while training at the University of Nebraska, our experienced sexual abuse attorneys are here to help. You are not alone.
Over 40 years of combined legal experience
We've helped countless sexual abuse survivors
You owe us nothing until we recover damages
Not sure how to get started? Learn more about your legal options in a free consultation today.
24/7 Confidential Consultations
No child should be left vulnerable to a dangerous sexual predator.
— Brian Kent, Esq.
"A Great Attorney."

Brian was wonderful during a time that was utterly horrible.
Abuse Guardian
Reviewed by
Lynn B.
on .
Were you or a loved one sexually abused while participating in an athletics program at the University of Nebraska? You are not alone. Our experienced sexual abuse attorneys are here to support you through this difficult time.
Abuse Survivors Deserve To Have Their Voices Heard
We understand that you must be dealing with powerful and painful emotions. Sexual abuse is like a storm that draws up the most overwhelming feelings imaginable. Anger, grief, shame and embarrassment - these emotions are all natural and you should honor. But you should also remember that this was not your fault.
You did not deserve what happened to you. You were wronged. Someone you trusted - a coach, a doctor, a trainer - violated you. There is no excuse for that kind of misconduct. It is unforgivable.
Nassar Scandal Raises Troubling Questions About College Athletics
Hundreds of young men and women have come forward in recent months to report sexual abuse in the world of college athletics. Many of these survivors have filed personal injury lawsuits, hoping to hold responsible parties accountable. One such example, one with which we are all familiar, comes from Michigan State University, where gymnastics doctor Larry Nassar has been accused of molesting hundreds of young gymnasts.
The Nassar scandal has started a national conversation, one sure to continue, about how vulnerable young athletes can be protected from dangerous sexual predators. Nassar is now a convicted child molester. The entire board of USA Gymnastics resigned in disgrace. Michigan State's gymnastics coach faces criminal charges.
[]
keyboard_arrow_leftPrevious
Nextkeyboard_arrow_right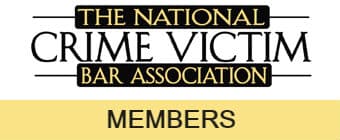 Lawsuits: Sexual Misconduct Rampant At Universities
But this is not an isolated incident. Additional scandals at other universities have revealed a darker truth, plaintiffs say in their new lawsuits: sexual abuse is rampant throughout Olympic-level athletics in America. At Ohio State University, dozens of former college wrestlers have accused deceased gymnastics doctor Richard Strauss of sexual abuse and molestation.
In a series of new lawsuits, the wrestlers, now men in their 30s and 40s, say Ohio State and USA Wrestling failed to act on sexual abuse complaints. At this point, nearly 150 men and nursing students have come forward to accuse Strauss of sexual misconduct. The scandal has engulfed Ohio State, drawing high-level officials, including Ohio State Representative Jim Jordan, once a wrestling coach at Ohio State, into the allegations.
US Olympic Committee Accused Of Concealing Sexual Abuse
Alongside allegations of similar misconduct leveled against USA Swimming, USA Taekwondo and USA Diving, it seems clear that young student athletes cannot be considered safe from sexual abuse. The problem, lawsuits say, lies in the culture governed over by the US Olympic Committee, the national organization that controls international competition in America.
In their lawsuits, plaintiffs say the USOC has prioritized its reputation and profits over the safety of young athletes, leaving them vulnerable to dangerous sexual predators. Young men and women from across the country claim that background checks are manipulated to protect prominent coaches, trainers and doctors from public scrutiny. They say reports of sexual abuse are routinely concealed from law enforcement officials.
At every turn, plaintiffs claim, the USOC seeks to protect predators from justice, rather than protecting student athletes. If these allegations are true, it seems clear that the culture of Olympic-level competition must be changed fundamentally. No sexual abuse report should be ignored, and no sexual predator should be protected.
Attorneys Launch Full University Of Nebraska Investigation
In light of these recent revelations, our experienced personal injury attorneys have opened a full investigation into the University of Nebraska's sexual assault policies and procedures. If the University of Nebraska has ignored sexual abuse complaints, we believe the school should be held accountable to survivors. To further our investigation, we're reaching out to members of the Cornhuskers community for information.
Learn More In A Free Consultation
Were you or a loved one sexually abused by a coach, trainer or doctor? If so, our condolences and prayers go out to you. Sexual abuse raises a storm of powerful and overwhelming emotions - we understand. Many survivors struggle t0 deal with painful feelings of anger and grief, embarrassment and guilt.
Please know that you are not alone. Right now, hundreds of other abuse survivors are raising their voices, sharing their stories and demanding change.
Stepping forward to share your own story can seem terrifying. But when you're ready, our dedicated legal team will be here to support you. We believe that, for many survivors, coming forward can be the first step on the road to true recovery. Sexual abuse need not rule your life. You have the strength inside you to overcome this.