Were you or a loved one abused while attending Valley Forge Military Academy & College? You may be eligible to pursue a civil lawsuit against the institution. Our experienced abuse attorneys are here to help.
Former sex crimes prosecutors
Over 4 decades of combined trial experience
You pay us nothing until we secure compensation
You and your family have powerful legal rights. Learn more about your options in a free, confidential consultation today.
24/7 Confidential Consultations
No organization should be allowed to conceal abuse - especially a school.
— Brian Kent, Esq.
"Terrific."

Brian was the attorney I needed to win my case.
Abuse Guardian
Reviewed by
Stacy A.
on .
Were you or a loved one abused at Valley Forge Military Academy and College, an internationally-known military school in Delaware, Pennsylvania? Our experienced attorneys are here to help. In court documents, top administrators at Valley Forge (VFMAC) have been accused of concealing widespread physical, emotional and sexual abuse among cadets. Are you a survivor of abuse? Were you mistreated? We can help.
Our attorneys understand the powerful and painful emotions caused by abuse. Anger, shame, fear, depression, embarrassment - these are natural reactions to a terrible trauma. Recovery is possible. You did nothing wrong. What happened to you is unforgivable. You were wronged in the most horrendous way. Our experienced attorneys are here to support you.
Abuse Lawsuit Filed Against Valley Forge Military Academy & College
Our dedicated team has already filed one physical and sexual abuse lawsuit against Valley Forge Military Academy and College. On April 18, 2019, our lawyers filed a lawsuit on behalf of John Doe, a plaintiff who suffered traumatic and life-altering physical, sexual and emotional abuse at the renowned military school.
Attorney Stewart Ryan says, "during his time at VFMAC, John Doe was repeatedly and viciously abused by other students. Perhaps the worst of the abuses occurred during one evening when our client, then 17-years-old, was cornered in a dormitory room and savagely tortured. He was repeatedly struck, beaten with various objects, and even waterboarded." The lawsuit continues to allege that Doe was subjected to "tooth pasting," a brutal VFMAC "tradition" in which cadets attempt to sodomize male victims over the clothes with objects.
Complaint Alleges Widespread Abuse, Coverup
In the lawsuit, our client seeks to hold Valley Forge accountable for the vast amount of abuse alleged to be occurring on the campus. In pursing civil litigation, our client hopes to compel greater transparency over what is believed to be a large amount of physical, emotional and sexual abuse at the school - abuse cases that our attorneys claim have been concealed.
[]
keyboard_arrow_leftPrevious
Nextkeyboard_arrow_right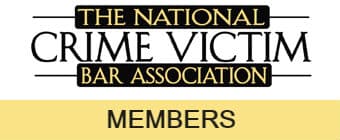 Federal Whistleblower Describes Concealment Of Abuse
In court documents, our attorneys rely on the statements of a VFMAC whistleblower, who pointed to "systemic problems" at the school in a federal Title IX complaint from 2015. Whistleblower Robert Wood lays bare a series of disturbing incidents at the school occurring in recent years, including brutal hazing rituals involving forced sodomy and coordinated rape attempts on female cadets. Wood claims that these incidents are well known to VMAC staff members, including Board of Trustees President John English. Over recent years, troubling accounts from students and former staffers have continued to mount.
At every turn, Wood claims, school officials have worked to conceal these traumatic incidents. Despite serving as the school's Title IX officer, Wood says he only learned by happenstance that a young female cadet was raped on a date in 2014. He says school authorities failed to report the assault to him, even though he was the administrator in charge of such offenses.
This is only one example of the alleged callous behavior of officials at VFMAC. In another incident, a group of five male cadets conspired to film one of their members having sex with a drunken female recruit during a band trip to London. "It was definitely a Title IX violation," writes Wood, who sat on the college disciplinary board investigating the matter. But only two of the guilty cadets were dismissed from VFMAC for their misconduct. The other three were simply ordered to paint the commandant's office. One of them even spoke at the class' graduation ceremony, while his victim was forced to listen from the audience. Even more shocking, one of the five men was eventually put in charge of training incoming cadets.
Laffey, Bucci & Kent Leads Charge Against VFMAC
The lawsuit was filed by experienced sexual and physical abuse lawyers Brian Kent and Stewart Ryan, lawyers at Laffey, Bucci & Kent, a personal injury law firm based in Philadelphia and lead sponsor of AbuseGuardian.com. In a press statement, attorney Stewart Ryan said, "VFMAC was aware of the worst aspect of the abuse and did nothing to stop it from happening or protect its students from known predators and violent traditions entrenched in the history of the school." Anyone with further information on this case, including survivors of physical, emotional and / or sexual abuse have been asked to contact the attorneys of Laffey, Bucci & Kent on the firm's confidential hotline - 855-382-3385.