If you or a loved one were abused at Tri-West High School In Lizton, Indiana, you likely have a lot of questions such as:
Can I take legal action against the person who hurt me?
Will I  be protected from my abuser?
What is the legal process and how long does it take?
Our attorneys can answer your questions and will offer legal guidence during this time.
24/7 Confidential Consultations
Coaches and teachers who sexually harrass or assault students should be held accountable for their actions.
— Brian Kent, Esq.
"Thank you."


I felt that justice was served because of Abuse Guardians.
Abuse Guardians
Reviewed by
Meghan
on
.
High School Football Coach Faces Sexual Assault Lawsuit
A football coach at Tri-West High School in Lizton, Indiana, Tyler Bruce, has been suspended for the alleged harrassment and assault of a student in 2018 – 2019.
Jeff Gibson of Wagner Reese LLP who is representing the plaintiff, stated that the football coach threw the girl's life "into chaos" and that the high school did nothing to protect her. According to the legal complaint, the coach asked the student to add him to her Snapchat account, which she supplied. Then, once his wife would go to bed, he would begin to message the student, asking her to show him "her curves" and requesting inappropriate photos. The student said no, however, the teacher implied that she owed him and that the math grades she had been receiving were only because of his influence.
When she again refused to send him photos, he informed her that he would accuse her of cheating on a math test. Still, the student refused.
At school, the coach then began to physically assault her and became quite aggressive, running his hands all over her body and telling her that she owed him. He pressured her to take her clothes off and even invited her to his home when his wife was out of town. Despite the continuing pressure and harrassment, the student refused.
An investigation was started by the Hendricks County Sheriff's Department after they received an anonymous tip on May 12th.
Attorney Jeff Gibson Fights For Survivors Of Sexual Abuse In Indiana
When interviewed about the case at Tri-West High School, Attorney Jeff Gibson stated, "My client's goal is to make the school safe," said Jeff Gibson, the Lewis family's attorney. "So, number one is making my client's senior year safe, and for her three sisters that are in that school system, safe – safety for them and for every other girl that's going to that school."
Gibson went on to encourage any witnesses or other victims to come forward. "We will protect you," he promised.
Is The Lizton, Indiana Sexual Abuse Lawsuit Separate From The Criminal Investigation?
Yes, this civil lawsuit is separate from any criminal charges that may be filed by the Sheriff's Department. Survivors of sexual harrassement and assault have the legal right to take action against those who hurt them and those whose negligence allowed the abuse to continue. The purprose of the lawsuit is to fight for compensation that will help the survivor get the care that they need to build a better future.
Can Survivors Of Sexual Abuse Remain Anonymous And Still Take Legal Action?
Absolutely. At Abuse Guardians, our lawyers are dedicated to helping survivors fight for justice. Our legal team understands how stressful this time is and we will protect you. We do not release the names of survivors and we respect our clients privacy. We will do everything in our power to protect you.
[]
keyboard_arrow_leftPrevious
Nextkeyboard_arrow_right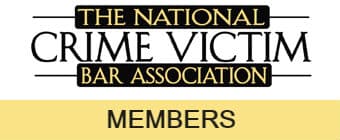 How Long Will A Lawsuit In Lizton, Indiana Take?
Building a legal case takes time and the longest portion of the legal process is known as the discovery. During discovery, our team will hunt down every scrap of evidence possible.Throughout the entire process, we prepare both you and the case for court.
That being said, even though we prepare every case as though it were going to trial and we have extensive experience fighting in court, the majority of cases end with a settlement. This settlement is carefully negotiated to ensure that our client's recover the maximum compensation possible.
How Much Is A Sexual Assault Lawsuit Worth?
The compensation that could be obtained through a lawsuit is based on the losses that are sustained by a plaintiff. This means that the total compensation in every case varies since no two cases are exactly alike. If you have questions regarding how much you may be owed, contact our Indiana sexual assault attorneys for your free consultation.