Were you or a loved one sexually abused or assaulted in Indiana? Our dedicated legal team is here to help.
You have powerful legal rights
Free, confidential legal consultations
You pay us nothing until we secure compensation in your case
Our experienced lawyers have partnered with the attorneys at Cohen & Malad, LLP, one of Indianapolis' premier sexual abuse litigation firms to pursue cases in Indiana. Learn more in a free, confidential consultation.
24/7 Confidential Consultations
Every crime deserves a swift, strong response. Our attorneys fight every day for the rights of sexual abuse and assault survivors. 
— Gregory L. Laker, Esq.
"Experienced & Honest."

I'm so glad that I contacted Cohen & Malad from the start.
Abuse Guardian
Reviewed by
Catherine J.
on .
Were you or a loved one sexually abused or assaulted in Indiana? Our experienced sex crimes attorneys are here to help. You have powerful legal rights, both in and out of the criminal justice system. Eligible assault and abuse survivors may be able to file a private civil lawsuit, pursuing justice and financial compensation against responsible parties.
Legal Support For Indiana Sex Crime Survivors
You were hurt in a terrible way. Someone violated you. We understand the powerful and painful range of emotions you must be experiencing. Anger, shame, embarrassment, depression - these are natural reactions to a terrible trauma. Know that you are not alone. It may feel as though you have nowhere to turn, that no one will understand, but we do.
Abuse Guardian is sponsored by a national network of dedicated sexual abuse and assault attorneys. To pursue cases in Indiana, our network has partnered with the attorneys of Cohen & Malad, LLP, a law firm based in Indianapolis. Since 1968, the attorneys at Cohen & Malad have been empowering sexual abuse survivors to find their voices and tell their stories.
Our dedicated sexual abuse and assault legal team has already helped countless abuse survivors stand up, raise their voices and demand change. Justice is possible. Your legal options don't end in the criminal justice system. There is a parallel legal system, the civil justice system, in which survivors of abuse and assault have the power to pursue accountability and financial compensation on their own terms.
You Are Not Alone
We believe you, and we believe your story deserves to be told. All too often, sexual assault survivors are shamed into silence, or fear stepping forward out of a misplaced sense of shame. The same can be said for childhood sexual abuse survivors, who often spend silent decades wrestling with the brutal fact of their mistreatment. You did nothing wrong. You did not deserve this in any way. No one deserves to be abused, or assaulted, or forced to do things against their will. You deserve to be treated as a human, with dignity and beauty and love.
[]
keyboard_arrow_leftPrevious
Nextkeyboard_arrow_right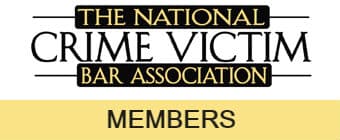 Indiana Law Protects, Empowers Survivors
Recovery is possible. Indiana's strong history of common law allows abuse and assault survivors to pursue financial compensation against the people responsible for the sexual misconduct. You may be able to sue the perpetrator of abuse or assault, as well as any institutions, individuals or organizations who facilitated the abuse.
Sexual abuse and sexual assault can come from anywhere, at any time. It could be a trusted friend, a respected doctor or a family member. It could be a priest, a police officer or a nursing home employee. Most of the time, it comes from the least expected place - it's someone we know, rather than a stranger.
The Difference Between Criminal & Civil Justice
In any case, sexual abuse and sexual assault are terrible crimes that deserve a swift response. The criminal justice system plays its part, pursuing and prosecuting the direct perpetrators of crime and incarcerating convicted offenders. But support for survivors is often lacking. The criminal justice system wasn't designed to provide assistance to crime victims; it was designed to punish offenders. That means resources for survivors are few and far between.
The civil justice system provides another option for justice. Looking for strong support, experienced guidance and unmatched resources? You'll find it by contacting a dedicated civil sex abuse and assault attorney. Our experienced attorneys have only one goal - protecting your best interests as you pursue justice. We have no other mission.
Why Survivors Turn To The Civil Justice System
The criminal justice system holds criminal offenders accountable to society as a whole, punishing them for violating societal codes of behavior. This is important work, but it doesn't put survivors at the heart of the issue. In the civil justice system, the tables are reversed. As a survivor, you take the spotlight, by seeking to hold offenders and their enabling institutions accountable to you. You become the only person that matters, the heart of your lawsuit.
Legal Theories: Filing Suit Against An Offender
Indiana has a strong criminal code that holds criminal offenders accountable for their crimes, but it also provides survivors with strong civil tools to prosecute their own cases. Civil lawsuits can be filed against the direct perpetrators of sex crimes under three legal theories that are well-recognized by Indiana's civil courts:
assault - an action, or the threat of action, that puts another person in fear of imminent bodily harm (raising your first to strike someone)
battery - the consummation of assault; the physical touch that makes good on the fear of imminent bodily harm (actually punching someone)
intentional infliction of emotional distress - when "extreme and outrageous" conduct intentionally or recklessly causes severe emotional distress
In most cases of sexual assault and abuse, these three legal theories come together as individual claims against a defendant. Assault and battery are generally taken as a pair; there is first the threat of physical harm, then the threat is realized with physical contact, as in a case of rape. Intentional infliction of emotional distress comes along almost as a matter of course; rape, assault and childhood sexual abuse are necessarily "extreme and outrageous," and they obviously cause severe emotional distress.
Third-Party Sexual Abuse & Assault Lawsuits
Alongside individual offenders, Indiana's strong tradition of civil law also allows survivors and their loved ones to file suit against institutions or organizations that facilitate sexual abuse, either by protecting offenders or failing to prevent sexual abuse and assault.
Example: The Catholic Church
At the root of many abuse and assault cases is an institution or organization that looked the other way, allowing abuse to occur under its watch without taking a stand to stop it. Think of the Catholic Church, an institution that, for decades and decades, has consistently protected child molesters from secular authorities by concealing abuse cases and deceiving the public.
Needless to say, this behavior is unacceptable. No one should work to protect abusers from justice, but the Catholic Church has and continues to do so. Behind every case of priest sexual abuse stands the Catholic Church, and its consistent, decades-old policy of protecting child molesters.
Thankfully, a new surge of public pressure has forced the Catholic Church to account for past misconduct. Across the nation, hundreds of clergy sexual abuse survivors are standing up and demanding justice.
Criminal prosecutors are playing their part, establishing new task forces to investigate cases of clergy sexual abuse and prosecute offending priests whenever possible. But much of this work is being done through the civil justice system, where survivors and their loved ones have the power to file their own private lawsuits against the Church.
That's the power of the civil justice system. It allows survivors to take control of the legal process. Today, hundreds of clergy sexual abuse survivors are standing up for justice and filing suit against the Catholic Church, demanding accountability and financial compensation. In court documents, these brave survivors accuse the Church of committing negligence, a careless disregard for the safety and well-being of others, by protecting child molesters, ignoring sexual abuse allegations and attempting to silence victims.
What Is Negligence?
The legal concept of negligence is at the root of most sexual abuse and assault lawsuits, especially when these cases are being filed against a third-party, separate from the crime's direct perpetrator. At bottom, negligence is the careless or reckless disregard for the safety and health of another person, but it first requires a duty.
The Duty To Care
Take a child care center as one example. Child care centers, both ethically and legally, owe children and parents a duty to care adequately for the children under their charge. One aspect of this duty is to do everything in their power to prevent or reduce the likelihood of child sexual abuse. Child care centers can fulfill this duty in any number of ways - by installing security cameras to supervise child care areas, completing adequate background checks on prospective employees or instituting policies that ensure no employee has access to children without a supervisor present. All of these methods have one goal in mind - to reduce the likelihood that sexual abuse will occur.
How Defendants Facilitate Abuse Through Failure
So what happens when sexual abuse occurs at the child care center? Beyond pushing for the prosecution of the abuse's direct perpetrator, parents also have the option to contact an experienced sexual abuse attorney for further investigation.
In all likelihood, the child care center's negligence played a role in allowing the abuse to occur. Perhaps the facility failed to perform an adequate background check on the perpetrator, missing out on a prior conviction for sexual assault. Or maybe the center failed to adequately monitor security camera footage, missing evidence of the sexual abuse taking place in a common child care area. Or the perpetrator was left alone with children, in contravention of the center's own policies.
These would be examples of negligence, because the child care center failed to uphold its duty to adequately care for the children under its charge.
Negligence: The Root Of Third-Party Sexual Abuse & Assault Lawsuits
When negligence lies at the root of sexual assault or sexual abuse, survivors and families have the right to pursue financial damages from the negligent organization or institution. In most cases, a civil lawsuit can be filed against the entity, in which survivors and parents outline their allegations and demand compensation.
Numerous organizations and institutions owe participants a duty to prevent sexual abuse and sexual assault. Schools and universities owe their students a duty to reduce the risk of sex crimes by instituting strong policies against assault and abuse. Massage spas owe their clients a duty to prevent assault, usually by screening massage therapists before hiring and responding adequately to abuse allegations once they have been leveled.
Hotels and motels owe their residents and visitors a duty to provide adequate protection against criminals. Doctors owe their patients a duty to act professionally at all times. The list goes on and on. All of these individuals, institutions and organizations owe their participants a basic duty to do everything in their power to prevent assault and abuse, which also means that they can be negligent in fulfilling their duties.
Contact An Experienced Indiana Sexual Assault & Abuse Attorney
If you or a loved one were sexually abused or assaulted, our experienced personal injury attorneys are here to help. You have powerful legal rights. Take action now. No one can silence your voice. Our legal partners at Cohen & Malad, LLP have the experience and resources to support you through this difficult time.
You may have a civil case for financial damages. Filing suit can be a powerful step on your road to recovery, as you take control over a terrible situation and tell your story to the world. You can make them pay for what happened to you.
Learn more about your legal options in a free consultation today. Your consultation is completely confidential, and comes at charge and no obligation. Worried about the expense of filing a lawsuit? Don't be. Our dedicated attorneys only offer their services on a contingency-fee basis, which means you pay us nothing until we secure compensation in your case.
---
Cohen & Malad, LLP can be reached at:
1 Indiana Square Suite 1400 Indianapolis, Indiana 46204