Dr. William Vollmar has been accused of indecent assault in Lancaster PA by at least two victims. The attorneys of Laffey Bucci & Kent are representing two of these survivors. Unfortunately, we believe there are other victims. We are inviting witnesses and victims to come forward and report abuse by Dr. Vollmar now.
Call our Dr. Vollmar Victim Hotline
The call is 100% confidential
We will advise you of your options
Our attorneys are here to help. As former sex crimes prosecutors, we know this area. We understand what you are going through.
24/7 Confidential Hotline
We must hold predators like Dr. Vollmar accountable for his actions.
— Brian Kent, Esq.
Lancaster County doctor William R. Vollmar has admitted to indecent assault, saying he inappropriately touched a patient during a soft tissue massage last month at his Quarryville medical office, state police report. He faces one criminal charge of indecent assault.
Dr. William Vollmar Admits To Indecent Assault In Pennsylvania
Were you or a loved one assaulted by Dr. Vollmar? Our experienced attorneys are here to help. Eligible assault survivors may be able to file a private civil lawsuit, holding the doctor and his medical office accountable for misconduct.
You can fight back and stand with other survivors in the pursuit of justice. The first step in protecting your rights is to report doctor sexual assault to the proper authorities. Learn more about your rights and legal options in a free, confidential consultation today. Our experienced sexual assault attorneys are here to help.
Dr. William Vollmar was arrested in connection to a March 4, 2019 incident in which his services were called on by a man suffering from an ankle injury. The patient texted his physician for an after-hours appointment at Dr. Vollmar's office in Quarryville, Stephen G. Diamantoni & Associates Family Practice. Meeting with a patient after-hours is a key sign of doctor sexual misconduct.
Late Night Assault At Lancaster County Doctor's Office
The doctor and patient met around 7:30 p.m. and entered the medical office's sports clinic, where Dr. Vollmar examined the man's ankle. Vollmar then offered to perform chiropractic services, along with a soft tissue massage. The patient had been offered similar services in the past and consented. The massage began, but Dr. Vollmar went further than expected.
According to police documents, the physician asked the patient if he trusted him. When the man said that he did, Vollmar began touching his genitals. "After a brief moment of shock," police say, the man told Vollmar to stop. He did not consent to the doctor's touching, police reiterate.
Reports suggest that Vollmar has blamed the assault on a misunderstanding. When police interviewed the doctor on Tuesday, April 9, 2019, Vollmar admitted to touching the man inappropriately, saying it was something he was "not very proud of in terms of inappropriate relationship between a physician and patient."
[]
keyboard_arrow_leftPrevious
Nextkeyboard_arrow_right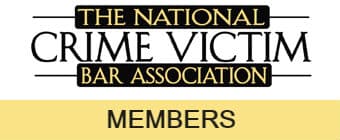 Dr. William Vollmar Accused By Second Victim Of Indecent Assault
In this video, our attorneys appeal for witnesses and other victims to call the Dr. William Vollmar Hotline to report abuse.
Doctor Blames Assault On Misunderstanding
Vollmar faces a misdemeanor charge of indecent assault without the consent of the other. According to police, the doctor told them he was working on an area near his patient's hips when the man moved as if "revealing interest" in sexual contact. Vollmar then inappropriately touched the patient's genitals. He has admitted that he did not obtain his patient's consent before doing so.
In a message to the public released on April 15, 2019, Lancaster County law enforcement officials reached out for more information on Dr. Vollmar, writing,
"anyone who believes they have information regarding William R. Vollmar that law enforcement should be aware of is asked to contact their local police department or submit information via this CrimeWatch page. Vollmar is charged with indecent assault regarding the touching of an adult male patient at a Quarryville clinic on March 23. Vollmar, 55, is presumed innocent and is not charged with anything beyond that incident. Police continue to investigate, in consultation with the Lancaster County District Attorney's Office. The victim had been seeing Vollmar for a sports-related injury and made the evening appointment when the incident happened. Vollmar was providing a soft-tissue massage to the man, as he had before, when he asked the victim if he trusted him; the victim said he did. Vollmar then touched the man's private area for a period of time."
In the wake of his arrest, Dr. Vollmar has lost at least two jobs. Two school districts for which Vollmar was slated to serve as a school physician have cut ties with the controversial doctor in recent years. Middletown Area School District and Lampeter-Strasburg have both ended their relationships with Dr. Vollmar, according to Lancaster Online.
A profile on Vitals.com reports that Dr. William R. Vollmar specialized in sports medicine and family medicine.