Larry Nassar, the gymnastics doctor whose rampant abuse of young athletes captured national headlines for months, has received his final prison sentence.
On the morning of Monday, February 5, 2018, Judge Janice Cunningham of Michigan's Eaton County Circuit Court ordered Nassar to serve between 40 and 125 years in jail on three counts of criminal sexual conduct. Nassar pleaded guilty to penetrating girls "with ungloved hands," NBC reports, at Twistars, a gymnastics gym with locations in Dimondale and DeWitt, Michigan.
Larry Nassar's "Death Warrant" Is Complete
This is now Nassar's third separate prison sentence. The doctor who, up until a few months ago, was still well-regarded in the gymnastics community, was first sentenced to 60 years on federal child pornography charges.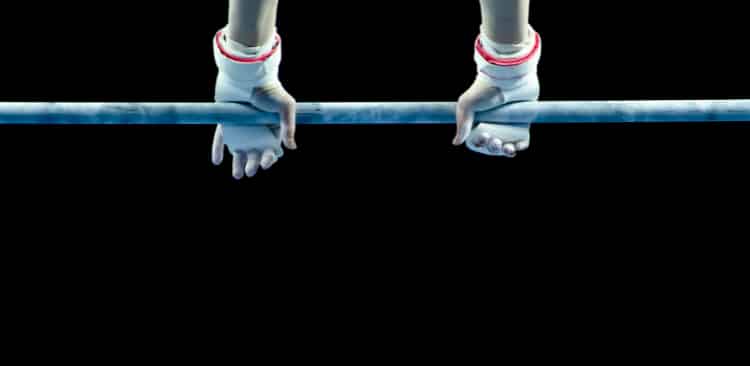 Then came the 40 to 175 year sentence rendered by the Ingham County Circuit Court, also in Michigan, where nearly 160 women and girls came forward to describe the years of sexual abuse they suffered at Nassar's hands. Larry Nassar will spend the rest of his natural life in jail, a fact underlined by the words of Judge Rosemarie Aquilina, who said, "I've just signed your death warrant," as she handed down Nassar's sentence in the Ingham County court.
Gymnasts Describe Years Of Abuse
Larry Nassar's crimes are beyond description. For years, the respected USA Gymnastics doctor, who worked with young gymnasts preparing for international and Olympic competition, assaulted hundreds of girls under the guise of providing medical treatment.
Nassar employed a controversial "pelvic floor" therapy, in which the osteopathic physician used his fingers, often without gloves, to vaginally and penetrate his young "patients." A number of women say Nassar also touched their breasts during sessions, while many report that the doctor was visibly aroused at the time, the IndyStar reports.
MSU Botched Assault Investigation, Survivor Says
Nassar became the national medical coordinator for USA Gymnastics in 1996. A year later, he was hired as team physician for Michigan State University and also became an assistant professor in osteopathic medicine at the college. From there, Nassar traveled the country and globe, providing "therapy" to hundreds of young gymnasts.
His therapy was little more than the excuse of a pedophile who wanted easy access to child victims, says Amanda Thomashow, a former MSU cheerleader who sought treatment from Nassar in 2014. At the time, Nassar was widely-considered the best sports medicine physician in the area, if not the nation. But inside the examination room, the man was a predator, Thomashow told reporters at CNN.
"I Had To Literally Stand Up & Push Him Off"
For an hour, Thomashow says, Nassar massaged her breasts and fondled her vagina, despite the then-24-year-old's frequent protests. "I had to literally stand up and push him off," she says. After the appointment, Thomashow was stunned. "Life had taught me enough to know that what happened was wrong," she says. "After a lot of internal struggle, I knew that if I did not report it, I would not be able to sleep. If I didn't say something and protect possible victims, I wouldn't be OK with that."
So Thomashow reported the assault to another MSU doctor, who escalated the complaint to the University's Office for Inclusion and Intercultural Initiatives. The subsequent Title IX investigation, however, did not go as Thomashow had hoped.
Nassar, of course, denied all wrongdoing, telling police that his satisfied patients called him the "body whisperer" for his ability to heal. The "pelvic floor" technique might raise some eyebrows, Nassar said, but it was thoroughly medical, not sexual, in nature. What the doctor needed to do, he told investigators, was explain the procedure more clearly, not stop.
Cleared Of Wrongdoing, Nassar Continues To Work With Children
After the physician's testimony, Thomashow didn't hear from investigators until a month later, when they asked her to come in to hear their final decision on the subject. Michigan State University cleared Nassar of all misconduct, saying his "failure to communicate" the treatment's rationale was "troubling," but didn't rise to the level of sexual harassment.
Thomashow was understandably distressed. "I could not believe that they were not taking me seriously," she told reporters. And, though Thomashow didn't know it, MSU's final report for Nassar was slightly different.
"We find that whether medically sound or not, the failure to adequately explain procedures such as these invasive, sensitive procedures, is opening the practice up to liability and is exposing patients to unnecessary trauma based on the possibility of perceived inappropriate sexual misconduct," school authorities told the doctor. "In addition, we find that the failure to obtain consent from patients prior to the procedure is likewise exposing the practice to liability." Thomashow's version of the report didn't include these concerns.
MSU Denies Wrongdoing
Today, Michigan State University is accused of missing out on multiple opportunities to stop Nassar's abuse. MSU denies that. The school's attorney, Patrick Fitzgerald, said in December 2017, "we believe the evidence will show that no MSU official believed that Nassar committed sexual abuse prior to newspaper reports in late summer 2016."
That's when the Indianapolis Star first published allegations against Nassar, telling the stories of Rachael Denhollander and an unnamed Olympic gymnast. Soon after, another 50 women had stepped forward, telling authorities how Nassar had abused them as children.
The doctor was arrested in November of that year, ultimately admitting to a host of criminal charges, including the possession of child pornography and criminal sexual misconduct. Nassar has now admitted to using his position of power to coerce young victims into submitting to his abuse.
USA Gymnastics Faces Storm Of Controversy
And like Michigan State University, USA Gymnastics, the sport's national governing body, has come under fire. While the organization denies a cover-up, there's substantial evidence that officials for the program became aware of abuse allegations long before they reported Nassar to the FBI in 2016. Several victims have even accused Steve Penny, USA Gymnastics' former-President and CEO, of asking them to stay quiet during the FBI's investigation.
In the wake of Nassar's prosecution, USA Gymnastics has been thrown into disarray. The organization's board of directors stepped down en masse, after the US Olympic Committee threatened to remove the gymnastics program from competition. An interim board is now being appointed.
USA Gymnastics has promised institutional change to protect young girls from abuse in the future, and the organization's road to respectability is going to be long and difficult. Alongside growing calls for a Congressional investigation, the organization faces civil lawsuits filed on behalf of some 100 women, all of whom accuse USA Gymnastics of failing to protect them from a dangerous predator.