Were you or a loved one sexually assaulted by Moses Jevicky, a licensed chiropractor and owner of Virtus Institute in Greensburg, Pennsylvania? Our dedicated sexual assault attorneys are here to help.
More than 4 decades of combined trial experience in PA
Former sex crimes prosecutors working for you
You owe us nothing unless we secure compensation
You have powerful legal options. We believe you. Learn more about your legal rights in a free, confidential consultation.
24/7 Confidential Consultations
Medical professionals have a duty to practice in a professional manner.
— Brian Kent, Esq.
Mr. Kent is a partner at Laffey Bucci & Kent, LLP. As a former sex crimes prosecutor, Mr. Kent has worked with survivors of sexual abuse for his entire career. He now leads a team of former sex crimes prosecutors who only represent survivors of sex abuse, sexual assault and sex trafficking in civil cases. Mr. Kent is licensed to practice in Pennsylvania, New York, New Jersey, and Illinois.
The owner of a Greensburg, Pennsylvania gym has been charged for inappropriately touching two teenage clients and assaulting two adult women. Moses Jevicky, a licensed chiropractor, has been accused of sexual misconduct by at least four alleged victims. The owner of Greensburg gym Virtus Institute, Jevicky's chiropractor license has been suspended, WPXI reports.
Legal Help For Victims Of Moses Jevicky
Were you or a loved one sexually assaulted by Moses Jevicky? Our experienced Pennsylvania sexual abuse attorneys are here to help. You are not alone. We believe you. At least four clients of the Virtus Institute have come forward to accuse Jevicky of sexual harassment and assault. In court hearings, the alleged victims describe inappropriate comments and unwanted sexual contact.
Moses Jevicky has been accused of abusing his position of authority to commit serious criminal offenses. Thankfully, he is being held accountable by the criminal justice system, but civil action may also be possible. As a survivor of sexual assault, you have powerful legal options, including the right to file a private civil lawsuit against Jevicky and his gym.
Your Legal Rights
This was not your fault. You were taken advantage of by someone you trusted to act professionally in their position. You were violated. You did nothing wrong. You did not deserve what happened to you, but recovery is possible. We can help guide you through the legal process with confidence. Jevicky must be held accountable for his alleged misconduct.
In a private civil lawsuit, you and your family can pursue necessary financial compensation to support your recovery. We understand the powerful and painful emotions caused by sexual assault. You may be struggling to handle feelings of shame and anger, depression or fear. These are natural reactions to a terrible trauma. You don't have to go through this alone.
At a court hearing in January 2019, Jevicky's alleged victims told their stories about the well-known gym owner and chiropractor. Two young women described how Jevicky would grab their underwear and try to kiss them during training sessions. For one of the girls, he had a chilling message, saying, "when you turn 18 I will have my way with you." The teenage victims who have come forward say Jevicky's inappropriate behavior took place between 2015 and 2018.
[]
keyboard_arrow_leftPrevious
Nextkeyboard_arrow_right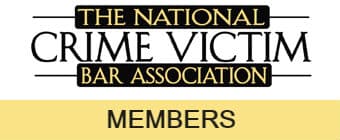 Two older women have shared similar allegations with the authorities. One woman told police that Jevicky grabbed and squeezed her buttocks, then kissed her on the neck. The other woman claims that the gym owner snapped her bra and made sexually-suggestive comments. Whether or not additional victims are still out there remains unknown at this time.
Learn More In A Free Consultation
If you or a loved one were sexually assaulted by Moses Jevicky, contact our experienced personal injury attorneys today to learn more about your legal options. Some survivors may be eligible to pursue justice by filing a private civil lawsuit. You can take control over this situation and demand that justice and accountability be done. Raise your voice for change.
Learn more about your rights in a free, confidential consultation. You can find more information at no charge and no obligation. Just contact our lawyers now. Our attorneys offer their services on a contingency-fee basis, so you pay us nothing until we secure compensation in your case. There's no risk in reaching out for help.