Were you or a loved one victimized by a physician? Our experienced sexual misconduct attorneys are here to help.
Learn more about your legal options in a free consultation
We've helped dozens of survivors pursue justice
You owe nothing until we secure compensation
Not sure how to get started? Let our dedicated legal team guide you through the process. Contact us today for a free consultation.
24/7 Confidential Consultations
Doctors have a sworn obligation to treat us with the utmost professionalism.
— Brian Kent, Esq.
"Great Attorneys."

Brian is honest, caring and dedicated to his craft.
Abuse Guardian
Reviewed by
Marla P.
on .
It's only natural to feel vulnerable at the doctor's office. Many of us divulge secrets in the examination room, speaking candidly about problems we would never share with anyone else. We expect to drop our guard and be scrutinized by a true professional, giving ourselves over to their care and compassion.
Recently, there has been a disturbing increase in the number of reported sexual abuse cases where doctors abuse that relationship. Abuse Guaridans has had a surge in calls from survivors of sexual abuse that are courageously stepping forward and proceeding with doctor sexual abuse lawsuits to get justice.
What Sexual Misconduct Looks Like In The Exam Room
On this page, you'll find a complete guide to recognizing sexual misconduct in the examination room. You'll also find resources on reporting doctor sexual abuse, including why and how you should file a complaint. To jump straight to the information you want, just click one of the links below:
When Abuse Occurs In The Doctor's Office
No one expects to be violated, to have that trust degraded by an incident of sexual assault or misconduct. Yet thousands of men and women find themselves in this exact position every year, wondering whether or not their physician has crossed the line.
Identifying sexual misconduct in the examination room can be difficult because we expect to be unguarded there. We expect to drop our clothes and be handled by someone we only know as a doctor. We expect some discomfort; many of us dread going to the doctor every year for exactly these reasons. So what kind of conduct is too much? What sort of comments, or statements, cross the line into sexual harassment? How does a patient know whether or not a doctor's advances are medically justified or just a concealed form of sexual predation?
[]
keyboard_arrow_leftPrevious
Nextkeyboard_arrow_right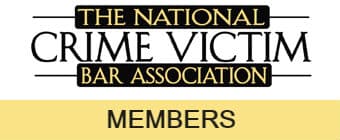 Signs Of Inappropriate Sexual Behavior
The Federation of State Medical Boards is a good place to start on this topic. Representing 70 state medical and osteopathic licensing boards across the nation, the FSMB is a nationally-recognized non-profit assisting medical boards in the discipline and regulation of physicians.
In its 2006 report, "Addressing Sexual Boundaries," the FSMB defines two categories of sexual misconduct in the examination room: sexual impropriety and sexual violation. Both types of misconduct exploit the patient-physician relationship in a sexual manner. Sexual misconduct can be either verbal or physical, the FSMB notes, ranging from a sexually-suggestive comment to outright rape. Both ends of this extreme can form the basis for a disciplinary action or malpractice lawsuit.
Sexual Impropriety
The category of sexual impropriety includes behavior and statements that are sexually-suggestive, fail to respect patient privacy or are sexually-demeaning. In many cases, we would consider sexual impropriety to be a form of sexual harassment, stopping short of sexual assault.
watching a patient undress or get dressed
failing to provide draping or gowns
not respecting the privacy of patients as they dress or disrobe
touching genital areas without wearing gloves
making inappropriate comments about the patient, or to the patient, including sexual comments about the patient's body or underwear
criticizing a patient's sexual orientation
making comments about potential sexual performance during an examination
using the examination to request a date or romantic relationship
starting a conversation about the physician's own sexual problems or preferences
performing an intimate examination without clinical justification (for example, performing a vaginal examination during a visit about a sore throat)
asking for details of a patient's sexual history or preferences without a clinical justification
If you are uncomfortable with a situation as it's developing, ask your doctor for a clinical justification of the procedure. Ask your doctor why he or she is performing the examination.
Withdrawing Consent
You have every right to deny or withdraw your consent to a particular examination if you feel it's outside of bounds. Once you have withdrawn your consent, it would be a deep violation of medical ethics for your doctor to go through with the examination against your wishes. You are in control of your medical care.
Sexual Violation
Sexual violation includes physical contact of a sexual nature, or physical contact that could be reasonably construed as having a sexual or erotic purpose.
sexual intercourse
genital to genital contact
oral to genital contact
oral to anal contact
genital to anal contact
kissing
touching breasts, genitals or any other sexualized body part for any purpose other than appropriate examination or treatment
sexualized touching when the patient has refused or withdrawn consent
encouraging a patient to masturbate
masturbating while a patient is present
offering to provide drugs in exchange for sexual favors
Needless to say, any form of sexual violation is an intense and disgusting violation of medical ethics.
Doctors are bound by law and ethics to provide medical care with the utmost professionalism. Because the doctor-patient relationship is steeped in a power imbalance, any form of sexual conduct can be construed as misconduct, a violation of the patient-physician relationship. In short, any form of sexually-suggestive conduct could be an instance of medical malpractice, because both sexual violation and sexual impropriety represent violations of the doctor-patient relationship. Nothing of a sexual nature should be happening inside the examination room, plain and simple.
Reporting Improper Doctor Conduct
After being violated by a doctor, many survivors fear stepping forward to make a complaint. Some believe that no one will take them seriously, especially if the complaint is being made against a respected physician with years of experience. Others fear being victim-shamed. Still others believe that they did something wrong to deserve the abuse they suffered.
You are not alone. There are people out there who will believe your story. There are people here, in our firm, who want to fight for your justice. You did not deserve for this to happen.
Ways To Report Sexual Misconduct
Reporting sexual assault is extraordinarily important. It's the only way that abusive doctors will ever face justice. It's the only way that medical licensing boards have a hope of getting dangerous sexual predators out of the examination room. And it can be deeply empowering for you, as a sexual abuse survivor, to confront what happened and pursue justice.
Sexual assault and rape can be reported to your local police department or sheriff's office. You can also take your concerns to the medical clinic or hospital where your doctor works. Most medical facilities have a formalized office to handle sexual assault complaints and misconduct. The National Sexual Assault Hotline is also here to help. Calling the hotline is easy; just dial 1-800-656-4673 to speak with a qualified professional today. After explaining your problem, their professional rape crisis service providers can help connect you to law enforcement officials to report the sexual misconduct and help you find other resources, including medical care.
Submitting A Complaint To Your State's Medical Licensing Board
Any form of sexual misconduct should also be reported to your state's medical licensing board. Many, but not all, states now have online systems that you can file a complaint through. Unfortunately, these systems are often complicated to find and difficult to use. Below, we've done the work for you. Click on your state in the links below to jump straight to the complaint reporting form for your jurisdiction:
States vary on maintaining complainant anonymity. Rhode Island, for example, provides complainants with the opportunity to remain anonymous. While the doctor in question will always be contacted about the complaint, your personal information, if you so choose, will not be released to them. Other states cannot guarantee anonymity.