Were you or a loved one sexually assaulted by a doctor or other medical professional? Reporting the crime to the proper authorities is the first step in pursuing justice. Our experienced personal injury attorneys are here to help.
Learn more about your legal options in a free consultation
Over four decades of combined trial experience
You owe us nothing unless we win your case
You may be eligible to pursue a private civil lawsuit against the responsible parties. Learn more in a free, confidential consultation today.
24/7 Confidential Consultations
Doctors who abuse their position must be held accountable.
— Brian Kent, Esq.
"Thank you."

Brian and his team handled our case professionally and with speed.
Abuse Guardians
Reviewed by
Meghan
on .
After being violated by a doctor, many survivors fear stepping forward to make a complaint. Some believe that no one will take them seriously, especially if the complaint is being made against a respected physician with years of experience. Others fear being victim-shamed. Still others believe that they did something wrong to deserve the abuse they suffered. Doctor sexual assault is medical malpractice, plain and simple.
You are not alone. There are people out there who will believe your story. There are people here, in our firm, who want to fight for your justice. You did not deserve for this to happen. Remember, you are not a victim; you are a survivor.
Top 3 Ways To Report Sexual Misconduct
Reporting sexual assault is extraordinarily important. It's the only way that abusive doctors will ever face justice. It's the only way that medical licensing boards have a hope of getting dangerous sexual predators out of the examination room. And it can be deeply empowering for you, as a sexual abuse survivor, to confront what happened and pursue justice.
Sexual assault and rape can be reported to your local police department or sheriff's office. You can also take your concerns to the medical clinic or hospital where your doctor works. Most medical facilities have a formalized office to handle sexual assault complaints and misconduct.
The National Sexual Assault Hotline is also here to help. Calling the hotline is easy; just dial 1-800-656-4673 to speak with a qualified professional today. After explaining your problem, their professional rape crisis service providers can help connect you to law enforcement officials to report the sexual misconduct and help you find other resources, including medical care.
[]
keyboard_arrow_leftPrevious
Nextkeyboard_arrow_right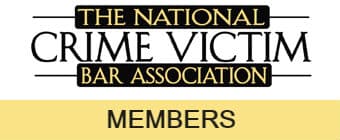 Submitting A Complaint To Your State's Medical Licensing Board
Any form of sexual misconduct should also be reported to your state's medical licensing board. Many, but not all, states now have online systems that you can file a complaint through. Unfortunately, these systems are often complicated to find and difficult to use. Below, we've done the work for you. Click on your state in the links below to jump straight to the complaint reporting form for your jurisdiction:
States vary on maintaining complainant anonymity. Rhode Island, for example, provides complainants with the opportunity to remain anonymous. While the doctor in question will always be contacted about the complaint, your personal information, if you so choose, will not be released to them. Other states cannot guarantee anonymity.