Were you or a loved one sexually abused by Wankun Chen, a massage therapist at Louisville's Mall St. Matthews? Our dedicated sexual assault attorneys are here to help.
You have powerful legal options
Over four decades of combined trial experience
You owe us nothing unless we secure damages
We believe you. You are not alone. Learn more about your legal rights in a free, confidential consultation.
24/7 Confidential Consultations
In the intimacy of the massage room, customers deserve to be able to trust their therapists.
— Brian Kent, Esq.
"Compassionate."

Brian and his team provided my family with invaluable support.
Abuse Guardian
Reviewed by
Cheryl T.
on .
A massage therapist in Louisville, Kentucky has been arrested for sexual misconduct. Wankun Chen, 55, has been charged with first-degree rape, first-degree sexual abuse and bribing a witness. According to police authorities, the massage therapist inappropriately touched at least two women during massage sessions in December 2018 and March 2019, the Courier Journal reports.
Legal Support For Victims Of Wankun Chen
Were you or a loved one assaulted by Wankun Chen, who worked at The Relax Place in Mall St. Matthews? You are not alone. We believe you, and we believe that you deserve justice. Our experienced personal injury attorneys are here to help.
Our deepest sympathies and condolences go out to you. Please know that you did nothing wrong. You did not deserve what happened to you. You were victimized by someone you trusted during a vulnerable, intimate encounter in which professionalism is of the utmost importance. If Wankun Chen is guilty of what they say, he has abused his position.
Legal Action May Be Possible
We believe that you deserve justice. Wankun Chen has been arrested and charged for his alleged misconduct. The criminal justice system is playing an essential role in bringing Chen to justice, but civil action is also possible. Thanks to Kentucky's strong tradition of civil law, you may have the power to pursue a private civil lawsuit against Chen and his employer.
In a civil lawsuit, survivors of sexual assault are allowed to pursue valuable financial compensation to support their recovery. We are here to walk you through this process with confidence. You may be entitled to significant financial damages. We can help.
Kentucky Massage Therapist Charged For Sexual Assault
The allegations against Wankun Chen are truly shocking. According to police, the massage therapist assaulted two women during the course of four months. In the first incident, on December 30, 2018, police believe Chen forced one of his customers to touch his genitals. The victim told police that he also grabbed her wrist while she was holding a towel over her nude body, causing the towel to drop and exposing her body to him.
[]
keyboard_arrow_leftPrevious
Nextkeyboard_arrow_right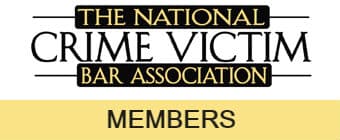 The second incident, reported later, is just as damning. The second victim told authorities that Chen pulled down her underwear and stuck his finger in her vagina during a massage session in March 2019. The victim then told Chen to stop and started to gather her clothes. She says that Chen opened his wallet at this point to display a wad of cash, which the victim believes to have been an attempt to bribe her to not go to the police.
Meet Our Dedicated Attorneys
AbuseGuardian.com is sponsored by a national network of dedicated attorneys who have devoted their lives to protecting the rights of sexual assault survivors. This is our life work - to hold your interests above all else. We can fight for justice.
To pursue cases in Kentucky, our network has partnered with the experienced lawyers at Laffey, Bucci & Kent, a personal injury firm with over four decades of combined trial experience. The firm's sexual assault and abuse litigation team is led by Brian Kent, Esq., a former sex crimes prosecutor in Montgomery County, Pennsylvania.
As a sex crimes prosecutor, Brian spent his career fighting to protect sexual assault survivors and pursue prosecutions against abusers. Now, he's transitioned into private practice, where he brings his invaluable experiences and knowledge to every case.
Learn More In A Free Consultation
Were you or a loved one sexually assaulted by Wakun Chen at The Relax Place in Louisville, Kentucky? You have powerful legal options. Learn more about your rights in a free, confidential consultation today. You can find more information at no charge and no obligation. You can trust us to have the answers that you need.