Survivors of sex abuse need to have their voices heard after a crime has been committed against themselves or a loved one. You've reached this page because:
Your or a loved one is a victim of sexual abuse
You are in search of what your legal options may be
You want to know which parties can be brought to justice
Our lawyers know this area of the law, and are here to help. We believe you, and we believe your story must be told. The civil justice system is an opportunity to start the recovery process.
24/7 Confidential Consultations
We cannot erase what has happened to a victim of sexual abuse, but we can assist them in seeking justice. 
— Brian Kent, Esq.
"Thank You."

The staff and lawyers at Abuse Guardian really helped me when I needed it most.
Abuse Guardian
Reviewed by
Tracey J.
on .
Sex assault shatters lives. Being victimized unlocks a powerful range of emotions, from pain and fear to shame and embarrassment. You don't need to be defined by these emotions. Whatever your circumstances, know that this wasn't your fault. In fact, you can fight back and find your voice again.
Civil Lawsuits For Sexual Assault
No one would deny that dangerous offenders should be punished. But our current legal system seems more interested in doling out punishments than supporting victims as they attempt to rebuild after an unforgivable violation.
Every day, the American criminal justice system fails the very people it should be protecting. When crimes are prosecuted, even those involving sexual misconduct, survivors are left by the wayside, or worse, treated as pieces of evidence in the investigation.
Survivors need an advocate who truly works in their best interests. When the government fails, families who have been devastated by sexual abuse turn to a different form of justice: the civil court system and experienced sex abuse lawyers.
We believe you. Our dedicated attorneys have been fighting against abusers and the organizations that enable them for years. We believe your voice deserves to be heard. You have the strength inside you to fight for justice and become an example to other men and women who are suffering in the shadows. We can help you find that strength and bring it into the light of day.
Types Of Sexual Abuse
Sexual abuse is an act of power and violence, in which a person of authority uses the trust they inspire in others to coerce them into involuntary, unwanted sexual acts.
Abusers rely on intimate relationships, ones often built on a veneer of respect and love, to commit their crimes. They may use force or make threats. Some abusers exploit the innocence of minors, their inability to consent to sexual conduct, to force themselves on children.
No matter the circumstances, sexual assault is a terrible violation. It steals away the dignity, safety and agency of survivors. Coming forward to tell your story is often the first step to rebuilding after the horrific crime of assault and abuse. You are not a number. You deserve to be heard.
How Is Sex Abuse Defined?
Sexual abuse doesn't need to be an on-going series of acts. It doesn't need to involve intercourse, either. The definition of sexual abuse includes:
acts of voyeurism, exposing oneself to someone else
forcing someone to watch a sex act or pornographic content
undesired touching on someone's genitals
coercing someone into masturbating, or forcing them to watch someone else masturbate
Making sexually explicit phone calls or sending obscene text messages
An imbalance of power is fundamental to an abuser's control. Offenders are often drawn to positions of authority from which they inspire respect and trust that they then pervert to commit their crimes.
[]
keyboard_arrow_leftPrevious
Nextkeyboard_arrow_right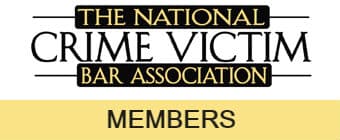 Feel free to share our sexual assault infographic on your own site. Just copy and paste the code below:
Common Places Where People Are Assulted
Abusers are often assisted in committing their crimes by professional situations that create vulnerability or incapacitation. Sexual assaults are common in massage parlors, where clients are encouraged to relax and "drop their defenses," and doctor's offices.
It can be deeply traumatic to put your trust in someone else's care and then be violated. You did not bring this on yourself. The only person who deserves blame for this horrific act is the perpetrator and any organizations that enabled the crime. You were wronged. This was not your fault, always remember that.
State Sexual Assault Laws
Most cases of sexual assault will be governed by state, not federal, law. Federal authorities only get involved when the crime involves some sort of inter-state transportation, as in sex trafficking. In fact, there isn't a comprehensive sexual assault law in the US, except for cases that involve children or ones that occur in government facilities.
That means you'll have to research the specific sex abuse laws in your own state to know for sure how your situation will be considered.
A Basic Definition
Most states have divided the broad category of "sexual assault" into a number of separate offenses, each of which carries its own suggested penalties. In your state, the terms "rape," "molestation," "sexual abuse" and even "sodomy" may have different legal meanings. But for the most part, any circumstance in which one person forces or coerces another person into engaging in or watching an act of a sexual nature will be considered assault.
Most states also outline particular circumstances that count as sexual assault, like date rape, when a victimizer uses a drug to incapacitate their victim.
Most states also protect a victim's right to speak confidentially with counselors and have established sex offender registries to inform communities of convicted offenders.
What Is A Victim?
Legally, a victim is usually defined as anyone directly harmed by a crime committed by someone else. But every state puts its own twist on the meaning of "victim."
In some places, survivors are only legally "victims" in relation to felonies, the most serious form of crime. While this legal definition can have considerable effect on a victim's ability to exert their legal rights, sexual abuse is widely considered one of the most heinous crimes, and survivors are afforded their due rights in all 50 states.
In our own practice, we prefer to use the word "survivor," because our work is in empowering people who have been victimized to stand up and share their stories. The process of pursuing a lawsuit can be very empowering for victims. It's a way to find your strength again and demand justice.
Are Crime Victims' Rights Enough?
Until very recently, our nation didn't even have a law to protect the survivors of abuse. But after a number of families were denied any role in the prosecution of their loved one's murderers, Congress passed the Crime Victims' Rights Act in 2004.
The Act outlined 8 rights that all victims of crime must be afforded during legal proceedings:
the right to be reasonably protected from the accused
the right to reasonable, accurate, and timely notice of any public court proceeding, or any parole proceeding, involving the crime or of any release or escape of the accused
the right not to be excluded from any such public court proceeding, unless the court, after receiving clear and convincing evidence, determines that testimony by the victim would be materially altered if the victim heard other testimony at that proceeding
the right to be reasonably heard at any public proceeding in the district court involving release, plea, sentencing, or any parole proceeding
the reasonable right to confer with the attorney for the Government in the case
the right to full and timely restitution as provided in law
the right to proceedings free from unreasonable delay
the right to be treated with fairness and with respect for the victim's dignity and privacy
While certainly better than nothing, these rights fail to answer the most salient question. How will survivors be supported after trial, when a decision on guilt or innocence has been handed down, and the long road to recovery stretches out into the future?
As we'll see below, the criminal justice system relies on two avenues to compensate sexual abuse victims for their losses. Both are severely inadequate, leaving many survivors shut out.
Criminal Restitution In Sex Abuse Cases
Restitution is a way of reimbursing victims for those expenses directly related to the crime, but it does nothing to compensate victims for the trauma, both emotional and physical, that they've sustained.
In order to secure any restitution, most survivors must demand it; it's something courts rarely even consider of their own accord. Beyond that, every expense must be proven, with receipts and bills. Immediate medical costs and therapy sessions might be covered, as well as:
lost wages
expenses incurred during the criminal justice process (like travel and child care)
damaged property
health insurance deductibles
bills related to crime-scene cleaning
But forms of damage that can't just be put into numbers are forgotten in this system. The harm of experiencing physical pain, and suffering ongoing emotional trauma, are left out of the equation.
Can I Sue & Secure Restitution At The Same Time?
Yes.
Victims have every right to file a civil lawsuit for damages in addition to receiving restitution from a criminal court.
Criminal Injuries Compensation Funds
In addition to restitution offered through the court, many states have established separate funds to compensate the victims of crimes, including sexual abuse. These work similar to insurance companies: victims file claims and wait for their claim to be approved or denied.
Most require that the crime was promptly reported to the police and that the survivor cooperated with the police investigation and criminal case. But many sex abuse victims are either unable or unwilling to report the abuse immediately, which means that many crimes won't be considered compensable under this system. Thankfully, however, a conviction isn't required.
Except in cases of murder, crime compensation funds won't pay anything to the family of a victim, who may have suffered extreme trauma themselves, and there are caps to the amount of losses that can be claimed.
Coming Back From Abuse: There Is Another Option
Restitution and compensation funds are a stop-gap measure, providing temporary, and often hassle-filled, support to the victims of sex abuse. It's often insubstantial support, and sometimes, it's never even offered.
Why Consider Filing A Lawsuit?
Filing a civil lawsuit may be the best way to secure ongoing compensation. For some survivors, it may be the only way. Recovering from any trauma is a long, difficult process. It opens an emotional well that can be extremely difficult to fill. Some survivors feel numb, while others are overwhelmed by trauma and terror.
It can take years before victims feel comfortable, both in their own skins and out in the world. Therapy can help, counseling and support groups, joining with people who have experienced similar traumas, coming to a point where you can share your story without feeling sick, or guilty, or dirty.
For many survivors, filing a lawsuit is a healthy step on the road to recovery. Survivors who stand up for their rights and demand justice, in many cases, become whole in a way that they never were before the abuse. They become stronger, for having endured a terrible tragedy and come out the other side.
Our culture tends to blame victims, like when people say that women who wear short skirts are "asking for it." That's a hideous way to think and it's also false. Survivors of sexual abuse had something happen to them. They didn't want it to happen, it shouldn't have happened and it's not acceptable. Every victim should know that this wasn't their fault.
Filing a lawsuit proves the common sense wrong; it shows that survivors aren't just passive people who were victimized, but strong, active participants in the world who can make real change of their own volition. It's about strength and endurance.
Pursuing legal justice also shows other survivors that it's okay to come out of the shadows, that making a difference in the world is possible. Survivors who step forward serve to light a path for others that is deeply valuable.
Domestic Violence & Spousal Sexual Assault
Many people fail to understand how prevalent violence within families is. Beyond children abused by their parents or close relatives, many women are sexually violated by their husbands and partners. Sexual assault survivors rarely feel comfortable coming forward against an intimate partner, but are unsafe if they stay at home. It's a terrible bind.
It seems unimaginable, to think that a husband or close partner would violate someone they refer to in public as a "loved one." But family violence isn't just imaginable, it's the norm. 4 out of every 5 sexual assaults are committed by someone who knows the victim, and RAINN reports that 25% of all abusers are the intimate partners of their victims.
Marital Rape Shatters Lives & Makes Reporting Difficult
"Marital rape may result in more damage than stranger rape because victims are pressured to stay with their abusive partner," according to Stop Violence Against Women. Many survivors also have difficulty recognizing the abuse as a crime, since the boundary between voluntary and involuntary sexual acts can become unclear during a marriage.
Spousal sexual abuse may occur along with physical abuse, but it doesn't have to. With that being said, intimate partner sexual violence rarely happens without other associated violent behaviors.
You are not alone. If you are being abused by an intimate partner, we understand the shock and trauma that it can cause. You may feel unwilling to speak out, or scared for your life. We urge you to contact a rape crisis center in your area for help. After you are safe, if you just need someone to help you process your emotions, reach out to our compassionate attorneys.
Sex Abuse In Nursing Homes
Extreme vulnerability puts seniors at an increased risk of sexual abuse. Often physically incapacitated and cloistered in residential facilities, elders are a target for the employees on whom they depend for their basic needs. Sexual abuse in nursing homes, however, is severely understudied and poorly understood.
While we don't know how frequently seniors are sexually abused, we do know one thing: they're not supported through the aftermath.
While sex abuse can have a devastating impact on victims' emotional lives, health professionals fail to follow-up on the psychological effects in elders. That was the conclusion of a National Institute of Justice study completed in 2005, which also found that seniors living in residential care facilities were less likely to have their abusers brought to justice in a court of law than elders living on their own.
Sexual Assault News & Updates
By
Brian Kent
Visit our breaking update section here every month to find the latest news on sexual assault, lawsuits and public policy.
June 14, 2019 - New Pilot Program Would Remove Sexual Assault Cases From Chain Of Command At Military Service Academies
A new pilot program approved by the House Armed Services Committee is set to take sexual assault cases outside the chain of command at military service academies like West Point. Under the new program, commandants at the academies would be required to follow the recommendations of independent prosecutors in sexual assault cases. The move was spearheaded by Representative Jackie Speier, chairperson of the Military Personnel Subcommittee. According to Speier, the number of sexual assault cases at military service academies more than doubled from 2013 to 2018. In 2018, a total of 747 sexual assaults were reported at the academies. Despite this increase, reporting rates have in fact dropped, from 16% to 12%.
May 15, 2019 - Bucks County Teacher Charged For Sexual Assault Of Student
A former Palisades High School teacher and soccer coach has been charged for sexually assaulting a student and sexting with students in Bucks County, the Morning Call reports. Christian Howard Wilman, 39, is facing charges of sexual assault by sports official, sexual contact with a student, criminal solicitation, corruption of minors, unlawful contact with a minor and criminal use of a communication facility. Wilman is no longer employed by the Palisades School District, where he taught and coached while the alleged misconduct occurred. According to authorities, Wilman began sending inappropriately sexual text messages to a school sophomore at Nockamixon's Palisades High School in 2013. One year later, he asked the student to visit his home and have drinks while his wife and children were gone. In 2017, Wilman allegedly began an inappropriate relationship with another sophomore, sending her messages and soliciting her for sex. Authorities say the former teacher sexually assaulted her during her junior year at the school.
February 15, 2019 - Governor Cuomo Signs Child Victims Act Into Law
New York Governor Andrew Cuomo signed the Child Victims Act on Thursday, ratifying a host of momentous changes to the state's criminal justice system. Flanked by sexual abuse survivors and advocates at a press conference held in the offices of the New York Daily News, Governor Cuomo signed a bill that will extend both civil and criminal statutes of limitations for child sexual abuse. Under the new law:
felony charges of child sexual abuse can be pressed at any point before the victim's 28th birthday
misdemeanor charges can be sought at any point before the victim's 25th birthday
civil lawsuits for financial compensation can be filed at any point before the survivor's 55th birthday
Alongside these changes to the statute of limitations, the Child Victims Act is poised to open a 1-year "window of justice," a time period in which survivors who were previously barred by the statute will be allowed to file suit. Beginning six months after the bill's signing, the window of justice will be open for a full year, allowing survivors to file legal claims for compensation related to historical cases of sexual abuse. This applies even to survivors who were previously barred from filing suit by the statute of limitations.
To learn more about the bill, click here.
January 29, 2018 - New Lawsuit Says University Of Tennessee At Chattanooga Mishandled Sexual Assault Complaints
Two students at the University of Tennessee at Chattanooga have filed suit against the college for allegedly mishandling sexual assault allegations. Both women say they were sexually assaulted by the same 28-year-old male student, who was suspended in 2018. The plaintiffs are seeking $300,000 in damages, alleging that the University of Chattanooga failed to properly enforce its suspension of the male student. They say they are afraid he is still on campus, and may go on to assault other students.
December 10, 2018 - Syracuse Diocese Publishes Names Of Priests Accused Of Sexual Abuse
The Catholic Diocese of Syracuse, New York has published a list of 57 priests who have been the subject of credible sexual abuse allegations. 38 of the 57 clergy members are dead; none remain active in the ministry. The sexual abuse allegations under investigation go back to the 1950s.
Catholic dioceses around the country have published similar lists to indicate their efforts toward greater transparency in the wake of a damning Pennsylvania grand jury report that revealed widespread and systematic attempts to conceal sexual abuse complaints within the clergy.
Syracuse Bishop Robert Cunningham initially refused to publish a list of accused clergy, but relented, he says, "upon serious reflection and prayer." Bishop Cunningham noted in a press release that the Church's long-standing efforts to oppose transparency had "become a roadblock to moving our local Church forward."
Of the 57 Syracuse priests, 38 are deceased, making criminal prosecution impossible. For those alive, many of the allegations are beyond New York State's criminal statute of limitations for sex crimes. Advocates and lawmakers in Albany are currently reviewing proposals that would dramatically extend or eliminate the statute of limitations, allowing survivors to step forward at any time and press charges.
To learn more about the story, click here.
October 16, 2018 - Archdiocese Of Washington Publishes List Of Priests Accused Of Sex Abuse
The Archdiocese of Washington has published a list of 31 priests who were "credibly" accused of child sexual abuse. The allegations of abuse stretch back to 1948, while the most recent complaint was logged in 1996. Perhaps even more important, however, is the Archdiocese's claim that it has not received a credible sexual abuse report in the past two decades. To learn more about the list, follow this link.
The Washington Archdiocese is reeling in the wake of a grand jury report that disclosed the names of over 300 Pennsylvania priests accused of sexual abuse. The report threw doubt on the career of Cardinal Donald Wuerl, who served as the Bishop of Pittsburgh prior to becoming the Archbishop of Washington. In Pittsburgh, Wuerl presided over the assignments of multiple priests who have been accused of sexual abuse and has been accused of protecting dangerous predators. Pope Francis accepted his resignation on Friday, October 12, 2018.
September 14, 2018 - Danville, Illinois Teacher Accused Of Sexual Abuse Of Student
An Illinois teacher has been removed from her position at Danville High School, following reports that she sexually abused a male student. Chelsea Robinson, 28, was a special education teacher at Danville when authorities say she engaged in a sexual relationship with a male student. Robinson had worked for the school district since 2013. She has pleaded not guilty to the charges. To learn more about the story, click here.
August 24, 2018 - Michigan Launches New Hotline For Sexual Assault Survivors
Today, Michigan became the second state in the nation to open its own sexual assault hotline, launching 1-855-VOICES4. Anyone in Michigan who has been affected by sexual assault or child sexual abuse can call the number to connect with a trained professional. Calls are confidential and free. Each operator has received at least 200 hours of intensive training in Michigan law, crisis intervention, victims' rights and sexual assault. To learn more about the launch, follow this link.
July 20, 2018 - Texas A&M Opens Workplace Investigation Into Sexual Assault Claim
Texas A&M has opened an investigation into four sexual harassment and assault allegations against a staff supervisor in the university's veterinary teaching hospital. Four current and former employees have accused their supervisor of describing sexual scenarios in the workplace, making unwanted advances and inappropriately touching them. One of the women says she was sexually assaulted by the man nearly 30 years ago. To learn more about the case, click here.
June 6, 2018 - Californians Vote To Remove Judge In Brock Turner Case From Bench
California voters have recalled Aaron Persky, the Santa Clara County Superior County judge who presided over the Brock Turner case. Judge Persky sentenced Turner, who was convicted of sexually assaulting an unconscious Stanford student, to six months in county jail, rather than the seven years in prison requested by California State prosecutors. Voters approved a ballot initiate to have Persky removed from the bench on June 5, 2018. You can learn more about the decision here.
May 1, 2018 - Bill Cosby Convicted On Three Counts Of Sexual Assault
Bill Cosby has been convicted on three counts of sexual assault, bringing an end to over 1 year of court proceedings in which the disgraced comedian and actor admitted to having drugged women for sex. To find more on the verdict, click here.
April 12, 2018 - Mormon Church Ends Child Sex Abuse Case With Undisclosed Settlement
The Church of Jesus Christ of Latter-day Saints, commonly known as the Mormon Church, has settled a child sexual abuse lawsuit in the midst of trial. The undisclosed settlement agreement ends five years of legal proceedings, in which a group of parents from West Virginia accused the Church of failing to protect their children from the abuse committed by Christopher Michael Jensen, a Church member excommunicated in 2013. To find more on the settlement, follow this link.
March 22, 2018 - Watchtower Bible & Tract Society Enters Settlement In Two Sex Abuse Cases
The Watchtower Bible and Tract Society, the parent organization for the Jevohah's Witness Church, has settled two childhood sexual abuse cases after years of ongoing litigation. In their claims, two men say they were assaulted multiple times as children by a Church elder in San Francisco. Their lawsuits accuse the Watchtower of failing to protect them from harm, despite having knowledge that Gonzalo Campos had abused several young boys. To learn more about the cases, click here.