Victims of sex abuse need their voices heard after a crime has been committed again themselves or a loved one. You are at this pages because:
Your or a loved one is a victim of sexual abuse
You are in search of what your legal options may be
You want to know which parties can be brought to justice
Our lawyers know this area, and are here to help you. We can erase what has happened, but the legal justice system is in place to start the recovery process.
24/7 Confidential Consultations
We cannot erase what has happened to a victim of sexual abuse, but we can assist them in seeking justice. 
— Brian Kent, Esq.
"Thank you."

The staff and lawyers at Abuse Guardian really helped me during this most difficult of times.
Abuse Guardians
Reviewed by
Tracey
on .
Sex abuse shatters lives, and no one would deny that dangerous offenders should be punished. But our current legal system seems more interested in doling out punishments than supporting victims as they attempt to rebuild after an unforgivable violation.
Every day, the American criminal justice system fails the very people it should be protecting. When crimes are prosecuted, even those involving sexual abuse, survivors are left by the wayside, or worse, treated as pieces of evidence in the investigation.
Survivors need an advocate who truly works in their best interests. When the government fails, families who have been devastated by sexual abuse turn to a different form of justice: the civil court system and experienced sex abuse lawyers.
Common Areas Where Individuals Are Assulted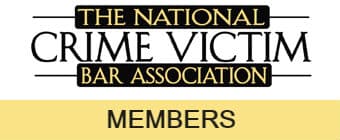 Types Of Sexual Abuse
Sexual abuse is an act of power and violence, in which a person of authority uses the trust they inspire in others to coerce them into involuntary, unwanted sexual acts.
Abusers rely on intimate relationships, ones often built on a veneer of respect and love, to commit their crimes. They may use force or make threats. Some abusers exploit the innocence of minors, their inability to consent to sexual conduct, to force themselves on children.
Sexual abuse doesn't need to be an on-going series of acts. It doesn't need to involve intercourse, either. The definition of sexual abuse includes:
acts of voyeurism, exposing oneself to someone else
forcing someone to watch a sex act or pornographic content
undesired touching on someone's genitals
coercing someone into masturbating, or forcing them to watch someone else masturbate
Making sexually explicit phone calls or sending obscene text messages
An imbalance of power is fundamental to an abuser's control. Offenders are often drawn to positions of authority from which they inspire respect and trust that they then pervert to commit their crimes. Abusers are also assisted in committing their crimes by professional situations that create vulnerability or incapacitation. Sexual assaults are common in massage parlors, where clients are encouraged to relax and "drop their defenses," and doctor's offices.
Child Sexual Abuse
As our society's most vulnerable members, child victims of sex abuse are often unable to speak for themselves. They may be intimidated into silence by their abusers or simply unprepared to recognize that what is happening to them is wrong.
When children do speak up, they are often subjected to intense scrutiny, and some authorities even dismiss their claims as "fantasy." But after thorough investigations, the vast majority of sexual abuse allegations made by children are found to be corroborated by hard evidence.
In difficult times, when most of us want to turn away from the truth, we have a duty to stand up for the young ones we love.
Who Abuses Children?
While it may sound alarmist, any person could be capable of being an abuser, and shockingly, most sexual abuse is committed by people close to the victims. At least 95% of abusers know, work around or are family members of their victims.
We still know little about child abusers. The subject is so taboo that projects hoping to investigate the causes and risks of sexual abuse against children struggle to find funding.
One thing we may know comes from 1 in 6, a national resource for men who suffered unwanted sexual contact during childhood. They say that "sexual abuse [involving children] is the result of abusive behavior that takes advantage of a child's vulnerability and is in no way related to the sexual orientation of the abusive person." In other words, there's no bright line from what a person likes to do in the bedroom to whether or not they will abuse a child.
Where Are Children At Risk?
Offending pedophiles may flock to occupations that allow them private access to children. Victimizers often choose to work and live in insular communities disconnected in some way from the outside world. Often, it's the last person we'd expect, a trusted work colleague, a beloved teacher, a priest.
In Schools
Our nation's schools, according to the Government Accountability Office, lack the systemic approach to preventing sexual abuse that could protect K - 12 students. Teachers may come to mind first, but any school employee from janitors to cooks could be misusing their position of authority to coerce students into performing heinous acts.
Private schools harbor their own risks. In many boarding schools, elaborate hazing rituals have developed over time, many of which verge on sexual abuse.
While no amount of sexual abuse is acceptable, the crime has reached epidemic proportions in America's schools. 1 in 10 children will be victimized by a teacher, principal, bus driver, sports coach or other school employee at some point during their K - 12 career.
In Churches & Other Faith Communities
Faith communities around the country have been rocked by thousands of allegations, and many convictions, related to sexual abuse. The Catholic Diocese of Boston is a newsworthy example, as is the Hasidic community of Brooklyn, where molestation is rarely discussed and God's Law over-arches every discussion on right and wrong.
Religious communities often have their own way of dealing with what, in the secular community, would be considered crimes. For years, the Catholic Church has been able to hide known abusers from government authorities with impunity. The Church is still able to settle many cases out of court, as it did in Milwaukee in the September of 2015, keeping the details of wrongdoing from public scrutiny.
Thus, even as sexual abuse is uncovered in churches, synagogues and mosques across America, the crime remains secret, leaving victims unsure of how, or whether, to speak out against offenders.
At Camp & In Other Youth Organizations
Sleep-away camps present an obvious concern, but sex abuse is an insidious problem at day camps as well. Children often sleep with one or two adult supervisors only bunks away, and the hurried mix of play and relaxation provides offenders ample opportunity to corner a young camper.
Can Children Be Protected From Abusers?
Not entirely. There's no way to ensure without a doubt that your child isn't interacting with a potential abuser. But you can certainly reduce the risk, and the most important advice is to pay attention.
Play an active role in your child's life. This is simply a matter of showing interest in their activities and daily life. "Who?" is the major concern. Who did you play with at recess? What's your football coach like? Ask your child questions about the people who they spend their days with, and be responsive to their answers.
Don't be afraid to bring up issues of sexual abuse sensitively. Use your better judgment, and only do what you're comfortable with, but the media and television are flooded with stories and depictions of assault and violent crime. These can serve as a springboard into valuable conversations, and tell your child that these are issues you're comfortable speaking about and ones they should feel comfortable coming to you with.
Signs Of Child Sexual Abuse
Finally, familiarize yourself with the warning signs of sexual abuse. You'll should watch for both physical and behavioral red flags, including:
Bruises, swelling, bleeding or pain in the genitals
Torn or bloody underwear
Walking or sitting seem painful
Physical contact seems uncomfortable for the child, or they back away at another's touch
Depression
Suicidal thinking
Regresses to earlier behaviors, like thumb sucking or bed-wetting
A sudden drop in academic performance
Becomes a "caretaker" for younger children, expressing concern for their safety or a desire to protect them
Knowledge of sexual matters that seem "beyond their years"
For more ways to be vigilant, visit the Rape, Abuse & Incest National Network (RAINN), an invaluable resource on sexual abuse.
Intervening is something we all have to do. When it comes to the possibility of sexual abuse, every child deserves our support. If you're troubled by anything, whether it's your child or someone else's, say something. Call the ChildHelp USA National Child Abuse Hotline at 1-800-422-4453 to learn more about how to report sexual abuse in your state.
Domestic Violence & Spousal Sexual Assault
Many people fail to understand how prevalent violence within families is. Beyond children abused by their parents or close relatives, many women are sexually violated by their husbands and partners. Sexual assault survivors rarely feel comfortable coming forward against an intimate partner, but are unsafe if they stay at home.
It seems unimaginable, to think that a husband or close partner would violate someone they refer to in public as a "loved one." But family violence isn't just imaginable, it's the norm. 4 out of every 5 sexual assaults are committed by someone who knows the victim, and RAINN reports that 25% of all abusers are the intimate partners of their victims.
"Marital rape may result in more damage than stranger rape because victims are pressured to stay with their abusive partner," according to Stop Violence Against Women. Many survivors also have difficulty recognizing the abuse as a crime, since the boundary between voluntary and involuntary sexual acts can become unclear during marriage.
Spousal sexual abuse may occur along with physical abuse, but it doesn't have to. With that being said, intimate partner sexual violence rarely happens without other associated violent behaviors.
Sex Abuse In Nursing Homes
Extreme vulnerability puts seniors at an increased risk of sexual abuse. Often physically incapacitated and cloistered in residential facilities, elders are a target for the employees on whom they depend for their basic needs. Sexual abuse in nursing homes, however, is severely understudied and poorly understood.
While we don't know how frequently seniors are sexually abused, we do know one thing: they're not supported through the aftermath. While sex abuse can have a devastating impact on victims' emotional lives, health professionals fail to follow-up on the psychological effects in elders. That was the conclusion of a National Institute of Justice study completed in 2005, which also found that seniors living in residential care facilities were less likely to have their abusers brought to justice in a court of law than elders living on their own.
Sexual Abuse Law
Most cases of sexual abuse will be governed by state, not federal, law. Federal authorities only get involved when the crime involves some sort of inter-state transportation, as in sex trafficking. In fact, there isn't a comprehensive sexual assault law in the US, except for cases that involve children or ones that occur in government facilities. That means you'll have to research the specific sex abuse laws in your own state to know for sure how your situation will be considered.
Most states have divided the broad category of "sexual assault" into a number of separate offenses, each of which carries its own suggested penalties. In your state, the terms "rape," "molestation," "sexual abuse" and even "sodomy" may have different legal meanings. But for the most part, any circumstance in which one person forces or coerces another person into engaging in or watching an act of a sexual nature will be considered assault. Most states also outline particular circumstances that count as sexual assault, like date rape, when a victimizer uses a drug to incapacitate their victim.
Most states also protect a victim's right to speak confidentially with counselors and have established sex offender registries to inform communities of convicted offenders.
What Is A Victim?
Legally, a victim is usually defined as anyone directly harmed by a crime committed by someone else. But every state puts its own twist on the meaning of "victim."
In some places, survivors are only legally "victims" in relation to felonies, the most serious form of crime. While this legal definition can have considerable effect on a victim's ability to exert their legal rights, sexual abuse is widely considered one of the most heinous crimes, and victims are afforded their due rights in all 50 states.
Are Crime Victims' Rights Enough?
Until very recently, our nation didn't even have a law to protect the victims of abuse. But after a number of families were denied any role in the prosecution of their loved one's murderers, Congress passed the Crime Victims' Rights Act in 2004.
The Act outlined 8 rights that all victims of crime must be afforded during legal proceedings:
the right to be reasonably protected from the accused
the right to reasonable, accurate, and timely notice of any public court proceeding, or any parole proceeding, involving the crime or of any release or escape of the accused
the right not to be excluded from any such public court proceeding, unless the court, after receiving clear and convincing evidence, determines that testimony by the victim would be materially altered if the victim heard other testimony at that proceeding
the right to be reasonably heard at any public proceeding in the district court involving release, plea, sentencing, or any parole proceeding
the reasonable right to confer with the attorney for the Government in the case
the right to full and timely restitution as provided in law
the right to proceedings free from unreasonable delay
the right to be treated with fairness and with respect for the victim's dignity and privacy
While certainly better than nothing, these rights fail to answer the most salient question. How will survivors be supported after trial, when a decision on guilt or innocence has been handed down, and the long road to recovery stretches out into the future?
As we'll see below, the criminal justice system relies on two avenues to compensate sexual abuse victims for their losses. Both are severely inadequate, leaving many
Criminal Restitution In Sex Abuse Cases
Restitution is a way of reimbursing victims for those expenses directly related to the crime, but it does nothing to compensate victims for the trauma, both emotional and physical, that they've sustained.
In order to secure any restitution, most survivors must demand it; it's something courts rarely even consider of their own accord. Beyond that, every expense must be proven, with receipts and bills. Immediate medical costs and therapy sessions might be covered, as well as:
lost wages
expenses incurred during the criminal justice process (like travel and child care)
damaged property
health insurance deductibles
bills related to crime-scene cleaning
But forms of damage that can't just be put into numbers are forgotten in this system. The harm of experiencing physical pain, and suffering ongoing emotional trauma, are left out of the equation.
Victims have every right to file a civil lawsuit for damages in addition to receiving restitution from a criminal court.
Criminal Injuries Compensation Funds
In addition to restitution offered through the court, many states have established separate funds to compensate the victims of crimes, including sexual abuse.
These work similar to insurance companies: victims file claims and wait for their claim to be either approved or denied. Most require that the crime was promptly reported to the police and that the survivor cooperated with the police investigation and criminal case. But many sex abuse victims are either unable or unwilling to report abuse. Thankfully, a conviction usually isn't required.
Except in cases of murder, crime compensation funds won't pay anything to the family of a victim, who may have suffered extreme trauma themselves, and there are caps to the amount of losses that can be claimed.
Coming Back From Abuse: There Is Another Option
Restitution and compensation funds are a stop-gap measure, providing temporary, and often hassle-filled, support to the victims of sex abuse. It's often insubstantial support, and sometimes, it's never even offered.
Filing a civil lawsuit may be the best way to secure ongoing compensation. For some survivors, it may be the only way. Recovering from any trauma is a long, difficult process. It can take years before victims feel comfortable, both in their own skins and out in the world. Therapy can help, counseling and support groups, joining with people who have experienced similar traumas, coming to a point where you can share your story without feeling sick, or guilty, or dirty.
Our culture tends to blame victims, like when people say that women who wear short skirts are "asking for it." That's a hideous way to think and it's also false. Survivors of sexual abuse had something happen to them. They didn't want it to happen, it shouldn't have happened and it's not acceptable. Every victim should know that this wasn't their fault.